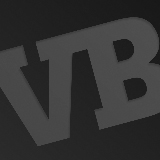 Microsoft has continued to struggle with its new Live.com branding for its online consumer site offerings.
A source has told VentureBeat there's about to be a management reshuffling at Live.
We ran this by Microsoft, and a spokesperson declined comment. So we'll chalk it up to rumor until we hear more.
Meanwhile, Microsoft said yesterday it would offer movies and episodes of television shows for downloading through its Xbox Live online service in the United States, starting Nov. 22. It's about time, though, since Apple is doing already this.
---
Sponsored by VB
Join us at GrowthBeat where thought leaders from the biggest brands will share winning growth strategies on August 17-18 in San Francisco. Sign up now!
---
Microsoft also launched Virtual Earth, which presents a three-dimensional view of 15 cities, and 100 more by summer of next year. The imagery is taken from airplanes from buildings, and provides angled, textured shots, compared to Google's flat photographical view. Some say it is cooler than Google Earth.
Unlike Google, you can find it via search at MSN, via the "maps" tab.
You type in San Francisco, and you're prompted with a box that lets you see the city in 3D, and then given the option to install (see below, and see example of San Jose at bottom).
Surprisingly, though, it has opened it up to for advertisers to promote their brands on virtual billboards throughout the city. See the Merc's story here (free registration).