Bitmob Giveaway: Limited-Edition Mafia 2 Gun Lamp
This post has been edited by the GamesBeat staff. Opinions by GamesBeat community writers do not necessarily reflect those of the staff.
Anti-game crusader/lawyer Jack Thompson doesn't need to worry about the average gamer. He needs to keep an eye out on the journalists in the biz.
We get weird swag from time to time, but the most memorable ones are always violent in nature — an impact-gel punching dummy/mannequin (for an old UFC title) and a barbed-wire garrote (Manhunt) come to mind.
I recently received a very strange package from 2K Games to promote the upcoming Mafia 2 (due August 24 for PC, 360, and PS3): a gun lamp. Yes, it's a (non-working) gun. And it's a lamp. It's a gun lamp. They only made 200 of these, and they're individually hand-crafted and numbered. You can't buy them anywhere, so that makes them automatically cool for gaming geeks on some level. And one of you guys can have it (see below for more details).
The gun, by the way, is modeled after a 1911 pistol that the gangsters use in the game. You can see screenshots of this firearm in-game below, as well as promotional pictures of Snoop Dogg posing with the lamp — just in case you need to see how it looks next to a rap star before you decide you want it.
If you want this thing, all you have to do is:
Make sure you're registered on Bitmob.com with your full first and last name. If we see just your first name below, or some goofy nickname, you're automatically disqualified!

Comment below with your favorite gangster-flick quote.

At the end of the week, we'll pick one winner at random and send him this gun lamp. Note: If you live outside of the continental U.S., you can still enter, but we'll have to ask you to cover shipping and handling, please.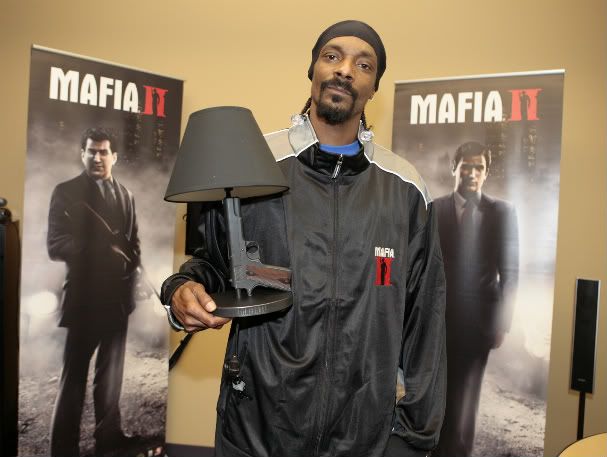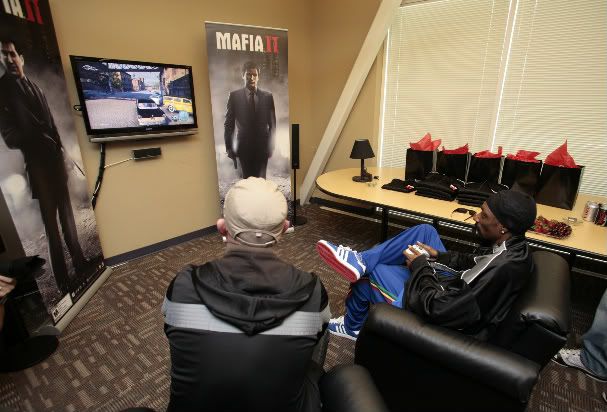 Snoop playing Mafia 2, with a table filled with drinks, fruits, goodies, and…look for it…the gun lamp!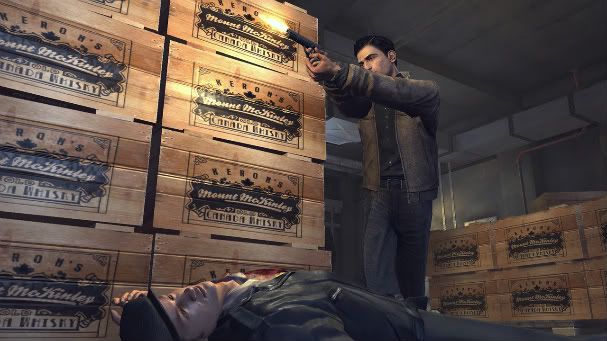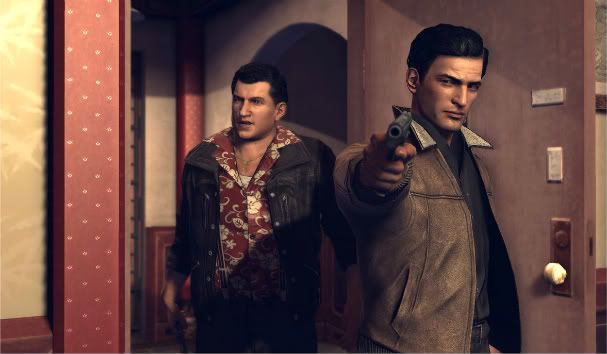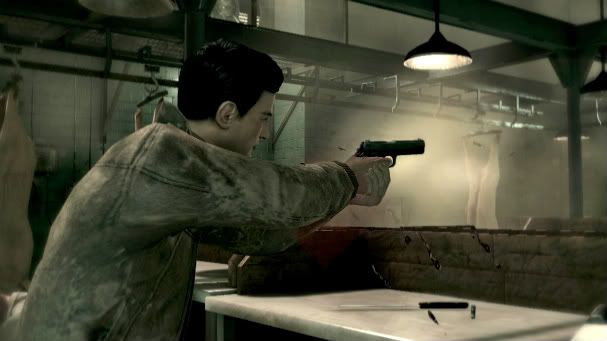 Update: Contest Winner
Jordan Keller