Five Things You Didn't Know About Monday Night Combat
Uber Entertainment recently shared some facts about Monday Night Combat, its tower-defense/team-based-shooter title, via Twitter. It's since become a regular "feature." The best part? This isn't a bunch of boring crap you don't care about.
The information is specific to the people who made the game, and the grueling effort they put into it — people such as an animator, and grueling efforts like this animator running on walls like a ninja.
These enlightening factoids are an entertaining way to learn about the process of making a game. If you dig these, you can track the trend via the #mncfacts topic tag. They're also great starting points for discussion, so I cribbed the first five quotes from Uber's Twitter and wrote my reactions.
---
1. "There are over 2000 animations in Monday Night Combat mostly done by a single animator."
If you've played the Xbox Live Arcade game, you know that its animation is spectacular and stylish. Execution and melee moves involve a lot of twisting and twirling, never mind the expressive facial animations. On its own, 2,000 is an impressive number. That one dude managed almost all of it blows my mind.
---
2. "Uber Entertainment started in a two bedroom apartment two years ago with six developers, now our office is 16 people strong."
Stories about small start-ups rising to success always warm my heart. I'm also amazed that the team is so small. Ubisoft's and EA's development houses hold hundreds of developers. Well done, Uber. Your team of 16 created something similarly impressive — both in quality and production values — to these third parties' top-tier titles.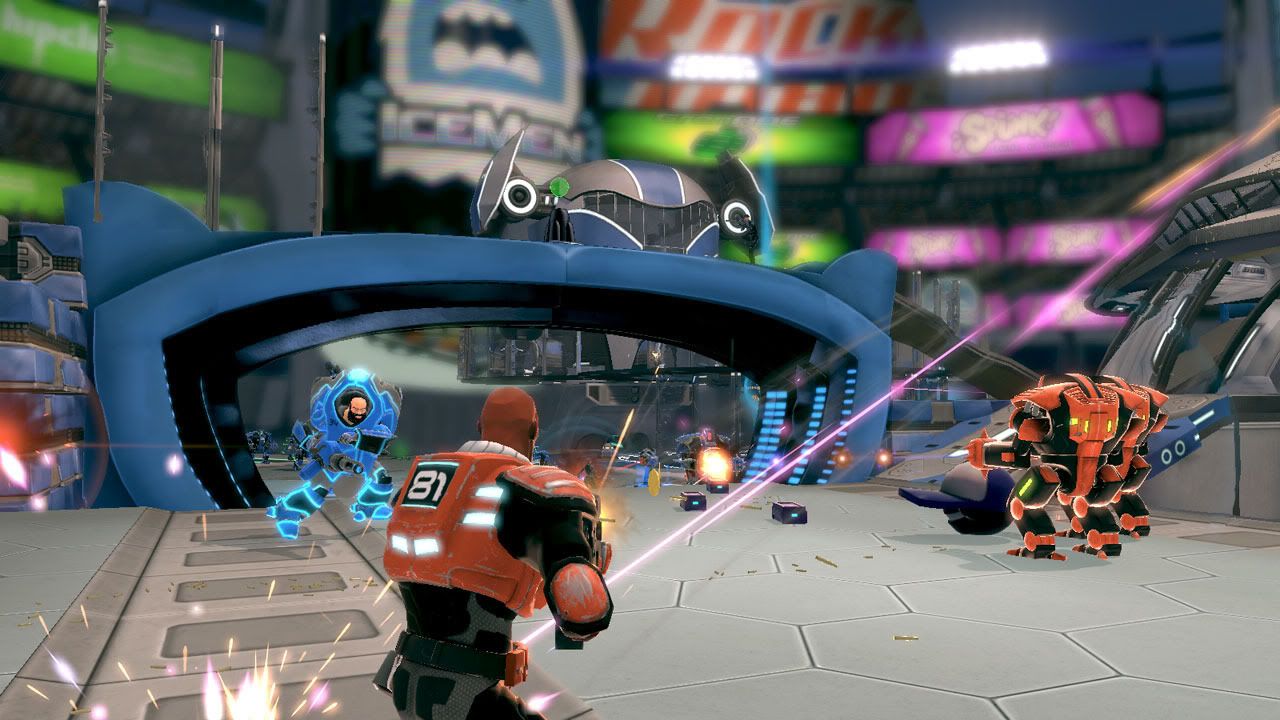 ---
3. "Monday Night Combat has been played for over 16,768 hours by the Uber team during development."
This is 1,048 hours of testing time for each Uber employee. This is nearly 44 days — days! – per person. This is ridiculous.
---
4. "During development over 5200 well made Seattle style lattes were consumed."
Coffee keeps you alive and on the ball during development, I'm sure. But if I spent more than 1,000 hours playing any game, I'd be slamming gin and tonics — not Starbucks.
---
5. "The Mascot in Monday Night Combat was inspired by the Tron suit guy, 80's sports styling, and the King from Burger King."
Well, I don't see a lot of Tron, and I try not to think about the frightening-looking Burger King. But the '80s sport-mascot influences certainly shine through in Monday Night Combat's big-headed cheerleader. His short shorts, huge head, high socks, and gross colors would fit right at home on the Green Bay Packers' sidelines.
---
Uber's blog also offers a behind the scenes perspective if you want to geek out about stuff such as user-interface design.