Greene's Hardware Super Sale (a Dead Rising 2 Community Event at PAX)
This post has been edited by the GamesBeat staff. Opinions by GamesBeat community writers do not necessarily reflect those of the staff.
If you get tired of all the crowds and noise at PAX this coming weekend, why not take a break and join the crowd and noise at…a fake local hardware store?
Capcom is erecting a pop-up Greene's Hardware, the fictional shop from the upcoming Dead Rising 2, at a vacant spot about three blocks away from the PAX convention center. If you go this Friday night, you will have a chance to snag some freebie grab bags, play DR2 early, build life-sized versions of the combo weapons from the game, or even buy some stuff (exactly what is to be determined still).
To promote this community event (that means you're all invited), Capcom PR firm Fortyseven Communications distributed these circulars for the "Greene's Hardware Super Sale." Check more of these out, as well as details for the event, after the jump.
---
Details:
What: Greene's Hardware Super Sale (Dead Rising 2 community event)
Where: 909 Western Ave., Seattle, WA 98104
When: Friday, Sept. 3, 8 pm – 12 midnight (Capcom warns to get there early, as they expect a big turnout for this)
Before you go, you might want to read our official PAX Survival Guide (with tips from Penny Arcade). Also, don't forget about our community meet-up.
---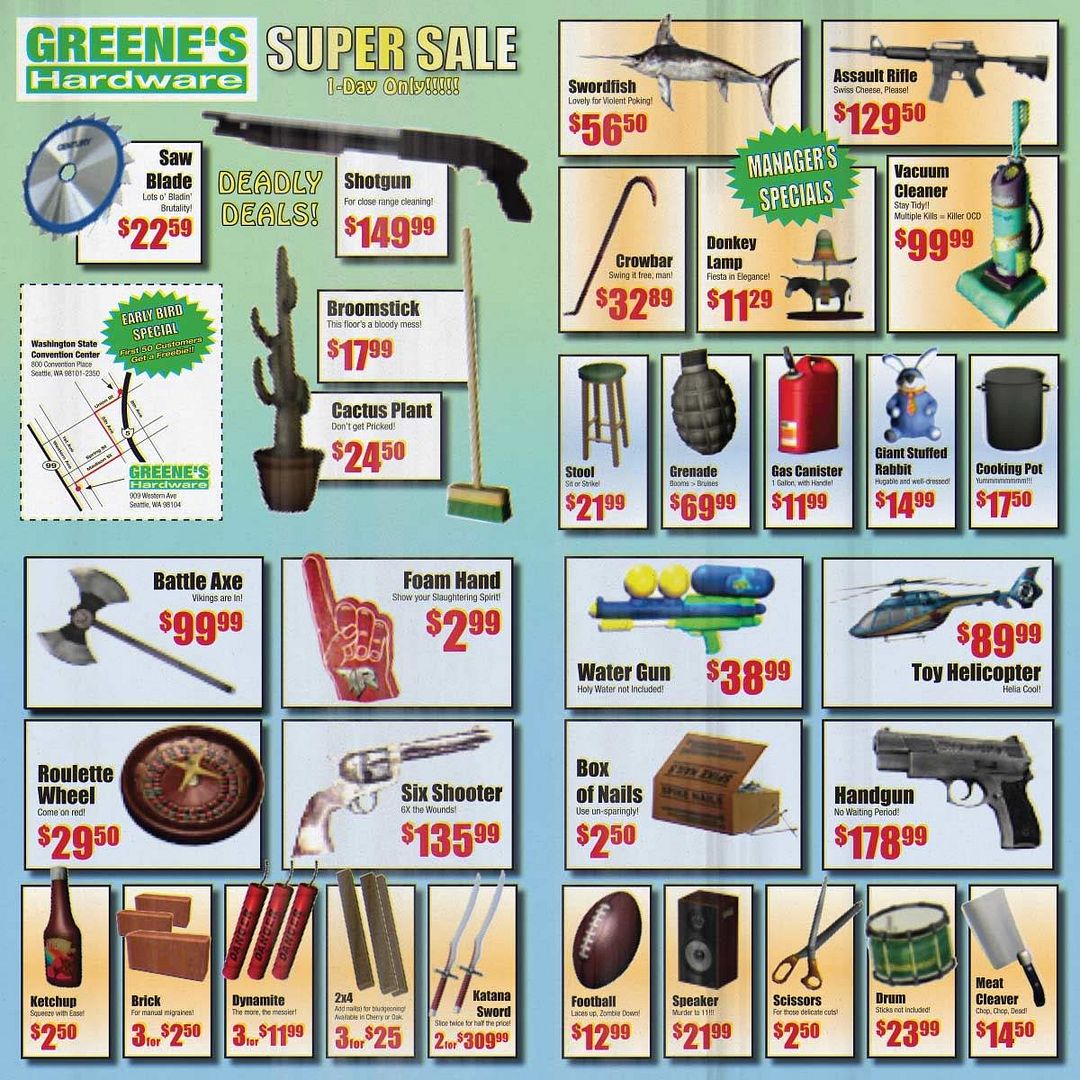 (Click for a larger image.)