Casinos Going after Gamers: The Lord of the Rings Slots
This post has been edited by the GamesBeat staff. Opinions by GamesBeat community writers do not necessarily reflect those of the staff.
On a recent trip to Las Vegas to secure funding for Bitmob via "put it all on black!" — er, I mean, to see my dad — I discovered this fascinating new video slot machine themed after The Lord of the Rings. I don't know if I've seen anything more obviously targeted toward gamers outside of Master Chief Mountain Dew. This thing had it all: side quests, unlockables, power-ups, and most interestingly, a progression-based achievements system….
Here is the main screen with the spinning reels. By choosing a username and password and logging in, you can save your quest progress for future sessions (if you don't have one of those advertised Total Rewards cards). So just because you've burned through this week's paycheck doesn't mean you'll have to start the trip to Mordor all over again come the next payday. (Click any image for a larger view.)

You can earn trophies/achievements for accomplishing certain tasks, and you can see the minigames and side quests you've unlocked at the top of this screen.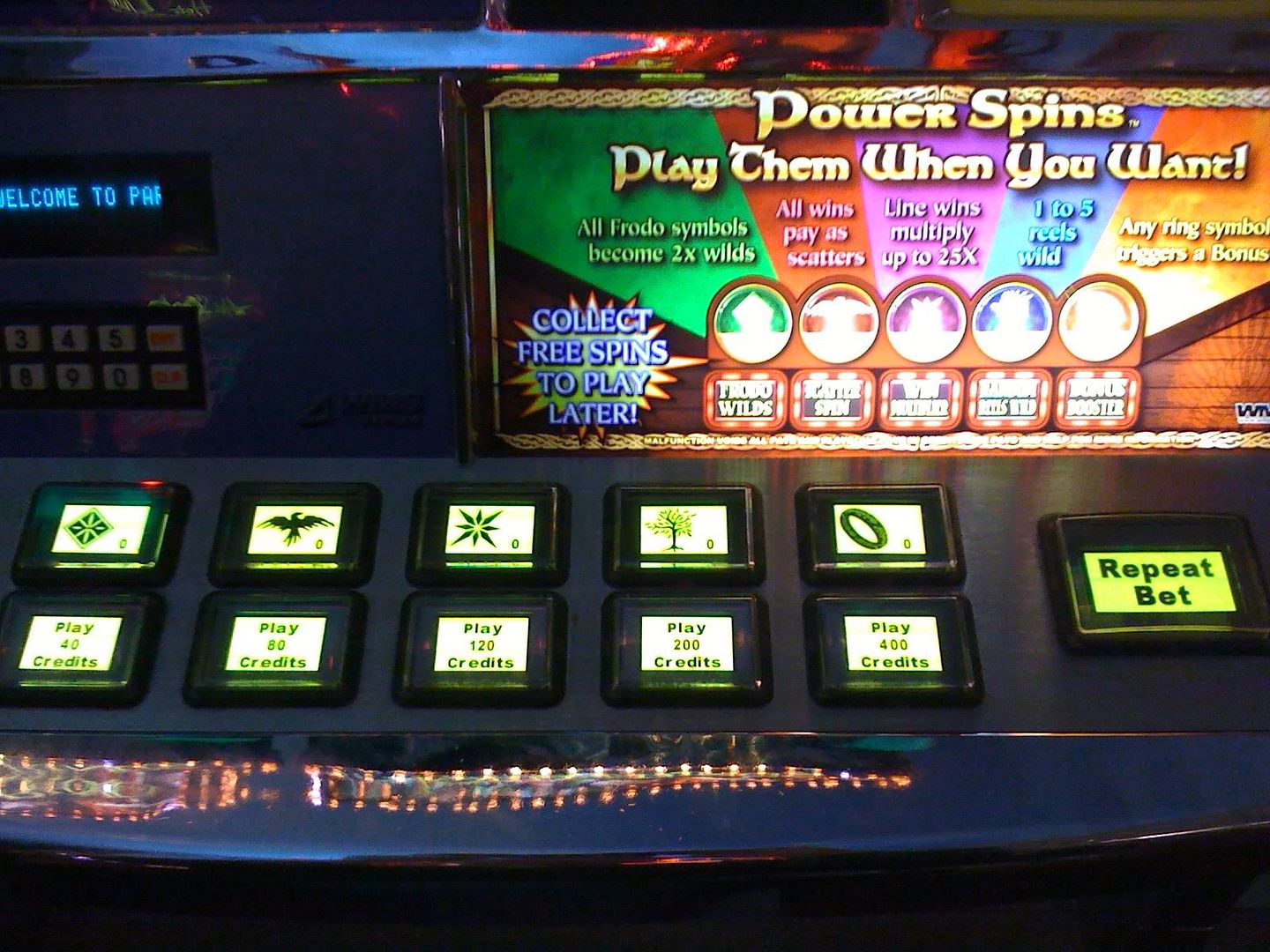 You can earn and store power-ups for later use. The buttons you see here are actually miniature display screens that change according to what's happening in your adventure at the moment. They must be awfully confusing/frightening for old ladies.

I spent $60 on this machine, just to bring you the best, most thorough preview possible. You're welcome.