Canceled games and classics that deserve a second chance
Since a lot of games that developers work on get canceled, I've compiled a list of ones I want to see appear on curent-gen platforms (i.e., PS3, 360, and PC), starting with…
Why this original Xbox game was canceled, I will never understand. The people at Microsoft Game Studios should get their heads out of their butts and release their own massively multiplayer game on the 360, seeing as how their main competitor, Sony, will have one out pretty soon (DC Universe Online). True Fantasy Live Online deserves a second chance at life; I'm sure I'm not the only gamer disappointed at this title being canceled. MGS and Level-5 (the developer) owe it to us to revive this game, even if it's subscription-based (much like Sony will do with DCUO).
---
I'm a fan of both Marvel and DC comics, and I feel this would be the perfect game to prove that the 360 can in fact support more than one MMO game (after all, the 360 did show it can handle the genre with Final Fantasy 11).
---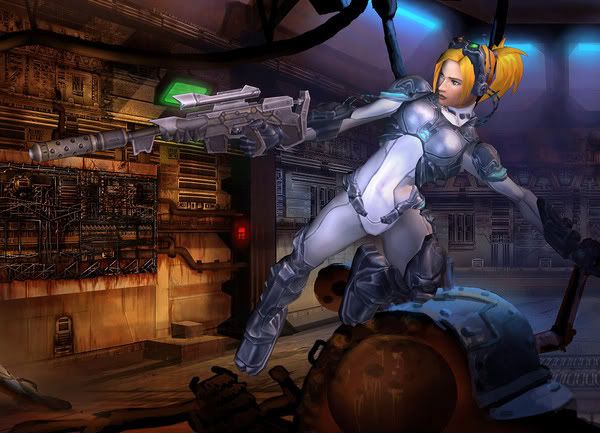 Even though I have only seen screenshots of this title, I would have probably enjoyed playing it had Blizzard continued working on it instead of scrapping it. Hopefully with Starcraft 2 doing so well and Diablo 3 on the horizon, Blizzard will reconsider, give this game another chance, and make it for PS3, 360, and PC.
---
Now, my list of classic games that deserve the next-gen treatment (next page)…
I enjoyed both both Fear Effects and think publisher Eidos should consider a new adventure on current-gen consoles. Heck, even if the fine folks at Eidos don't bring back the main female lead from the both games, I wouldn't mind a new protagonist.
---
Rockstar, if you are reading this, make it happen…please! Something about sneaking around and killing unwitting thugs in various ways was enjoyable, and it should continue on the PS3 and 360.
---
Last I played this was way back in arcade days and on the NES. I'm a fan…I want it…'nuff said. Plus, since SNK owns the characters, and they've starred in The King of Fighters franchise, the company could think up some kind of new crossover story with Ralf and Clark.
---
I wouldn't mind seeing this shooter make a return, either on all three primary platforms or on the PSP and/or DS.
---
Why Nintendo doesn't have a new Star Fox action game (and I don't mean another Star Fox Adventures) on the Wii is beyond me. (I'm guessing they can't think of a good storyline involving Fox and his crew.) Regardless, I'm still waiting and hoping that something materializes. After all, Donkey Kong Country and Kid Icarus are still around….
---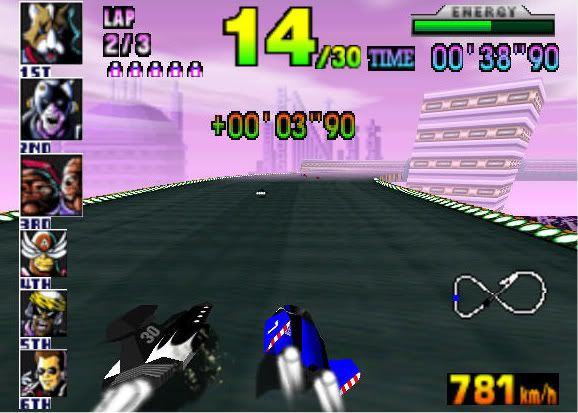 Yet another great series I'd like to see happen on the Wii. And much like with Mario Kart, I'd want to play this game online with friends. Nintendo should be dusting off this franchise and making a new game for the Wii and maybe even the 3DS (the 3DS version can have wi-fi functionality).
---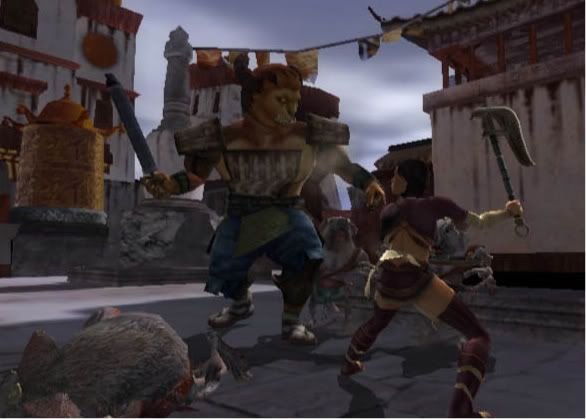 Seriously, Bioware: You are (and always will be) one of my favorite western RPG developers. And having enjoyed Mass Effect 1 and 2 as well as Dragon Age: Origins (and eagerly awaiting ME3 and Dragon Age 2), I'm wondering why you haven't even thought about returning to this franchise and either making a sequel or at least an HD remake of the original game.
Jade Empire (to me, as well as many other gamers) was just such a great game and highly overlooked by the gaming public, and that's just a shame. Please, Bioware…as a loyal fan of your titles, I ask you to consider making a Jade Empire 2. I'm willing to wait as long as possible for you to come up with a good storyline for this cult classic.
---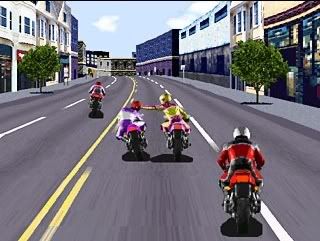 Seing as how EA has so many games in their catalog — like Need for Speed, Madden, and countless others — it wouldn't hurt the company to drag this franchise from the pit it's stuck in. Just imagine a new game in this awesome series for current systems with online multiplayer, leaderboards, etc.! After all, what better way to win a race then to club someone off their motorcycle or bump into them until they crash into a car and go flying?
So get with the program EA — after all, you make money on just about every game you own. I want it, and I'm sure fans who've played the previous games would want it as well. Plus, with the recent announcement of a new SSX at Spike TV's Video Game Awards, it just makes sense that this franchise be on current consoles, too.
---
Well, anyways…that's my list of games I wish would get a second chance — ones developers and publishers seem to be forgetting about. Any fellow gamers out there who have their favorites, feel free to post your list below.