The top five games to play while pooping
This post has been edited by the GamesBeat staff. Opinions by GamesBeat community writers do not necessarily reflect those of the staff.
If you're like me, then you know how important it is to set the proper mood when you go into the bathroom to "put something down on paper." Personally, I like to light some candles and then text anyone who might come within 20 feet of the door that they would be well advised to stay clear for the next hour.
But what do you do while you're pooping? For a large majority of gamers (I assume based on no data or science known to man), this is the perfect time to get some play time in before you head back out to the living room to continue gaming on the couch.
Again, however, mood is important. It's satisfying to play Tetris and imagine that the screen is a toilet and all the pieces are turds, right? I know I do that all the time. But if you really want to put the special sauce on your poop experience, you need only pick up one of the games I've listed below. I can't guarantee they'll make your time in the bathroom any less shitty, but they will certainly make it a lot more fun.
---
5. Red Dead Redumption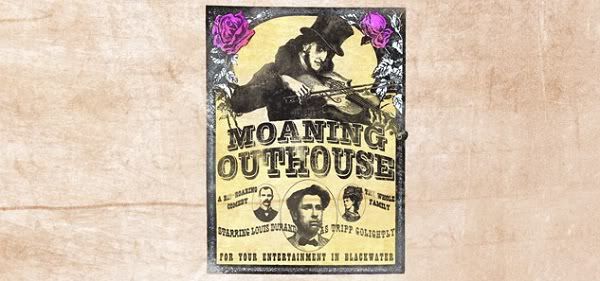 Ten years ago, John Marston dropped a deuce that changed his life forever. Now, on the run, frightened, and unable to shit, Marston has decided that he's had enough of backing up. Players take control of the disgraced outlaw as he strains to squeeze out a way of life for himself and his family. Battle corrupt government officials, villainous soldiers, and crazed squatters as Marston shows with each nugget of justice that his loved ones come first…and everyone else is Number Two.
---
4. Ass Effect
Archeologists on Mars uncover a piece of ancient alien technology that changes the course of human history forever. Dubbed the "ass effect," the device is capable of harnessing powerful cosmic winds to blast ships through space. Players take command of a high-tech futuristic starship and let her rip across the galaxy, shooting the breeze at exotic spaceports or vaporizing alien foes. With so many ways to play Ass Effect, whatever you do will be a gas.
---
3. BioPlop
Descend into the mysterious failed utopia of Crapture in BioPlop. Face off against deadly, genetically enhanced Wipers and monstrous Big Doodies. Arm yourself with powerful Assmids, like Flatulence and Bomb Dropper, to survive on your grisly journey through the ruined bowels of Crapture, and make difficult moral decisions to determine if you'll float or sink upon your release.
---
2. Mario Potty
Why can't going to the bathroom be a social activity? In Mario Potty, you and up to three of your friends and family members face off to see who will earn the right to sit on the throne. Throw down in challenging, fast-paced mini-games like "Miss the seat" and brain-bending puzzles such as "You're out of paper. Now what?" With this game in your bathroom, three might be a crowd, but four is a Potty.
---
1. LOG-O Star Wars
What do you get when you take the much-beloved Star Wars Trilogy and combine it with poop? No, it's not The Phantom Menace. It's LOG-O Star Wars, the game that lovingly recreates the Star Wars series with building blocks made of excrement. Levels are even based on the theatrical versions of the films, so they're presented exactly as they were before George Lucas wrecked 'em. All the characters you love, all the scenes you remember, and all the action you crave is at your command. You won't believe how shitty the graphics are!
-