Play, don't tell: Game mechanics should convey narrative, not cut-scenes
Last week, my friend and I decided to pop in Metal Gear Solid 4: Guns of the Patriots into the old PlayStation 3. We figured it would amount to a nice experience…he and I having not played the game since it was released back in 2008. And for the most part, it was a nice experience.
But man, there sure are a lot of cut-scenes, aren't there?
Storytelling in video games has always been a slippery slope for developers. How do you impart a narrative to players while keeping them in the game? The answer, normally, is to give us a cut-scenes.
And cut-scenes we have gotten. It would seem that every game released these days is chock-full of cut-scenes for our eyes to enjoy. Starting out as full-motion videos that set up gameplay action — most famously in Final Fantasy 7 — these cinematics have now become their own industry, with video game developers investing millions of dollars into their production.
And so, as my friend and I slowly made our way through Old Snake's last mission, I began to take note of the many cut-scenes that we came across in our playthrough. I began to think the whole practice of inserting these movies into video games for the purpose of supplying the story was, honestly, absurd.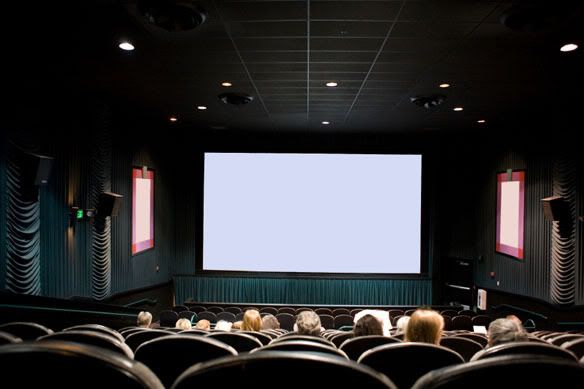 Let's switch gears for a moment. In a passive medium like film, the story is something we watch. Information is ordered, edited, and projected at 24 frames per second for our viewing pleasure. Films show us stories. We don't have to make any choices, and we don't have to play any roles. We simply watch and react to what is being given to us on a big screen.
But video games don't let us just watch. They demand that we take control of what's happening onscreen. And what gamer would have it any other way? We play video games, and we're happy. We go on big adventures, we fight bad guys, and we save the world from eminent danger. And, along with all of that, we're interacting with a medium that is limitless in its potential.
Until we lose control and are treated to a cut-scene.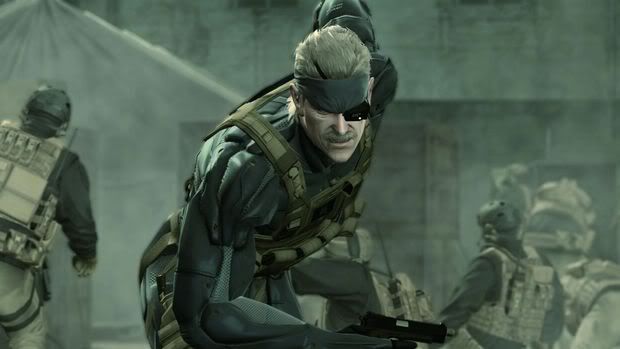 Now, cut-scenes are not necessarily a bad thing. They're (usually) nice looking, beautifully choreographed, and well-acted. They give us a game's story in a familiar and easy-to-digest way. But, cinematics take control away from the player in (sometimes) destructive bursts. We're forced to watch them under the faux rule that they are the way to tell us stories in video games.
And that brings me to my point, I suppose. As I mentioned before, movies are a passive medium. And what are cut-scenes in games if not little movies. They, like films, are designed to be watched passively.
Why have cut-scenes, a passive method of imparting story information to the player, become such a permanent fixture of the medium known primarily for its interactive nature?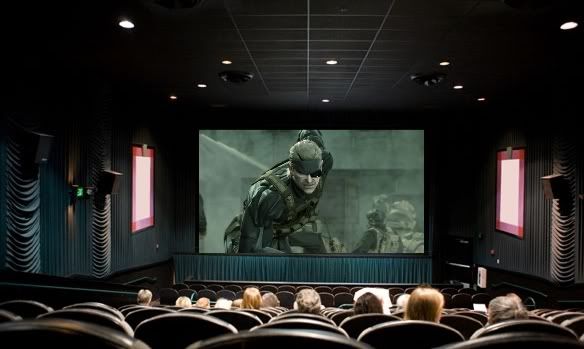 Earlier this week, Bitmob's 100th Mobcast episode brought up storytelling in video games as a main subject of discussion. The question posed to the community was this: Why is storytelling in video games so piss-poor?
The truth, as I see it, is that storytelling in video games isn't really that piss-poor. Intricate plots, large narratives, interesting characters…video games have all of that in spades, more or less. As my friend and I worked our way through Metal Gear Solid 4, we were pummeled by a huge story with tons of substance and intrigue, with back-stabbing and betrayal, and we enjoyed the hell out of it.
But now I'm talking about cinematics, not the game itself. The problem, it would seem, is how stories are presented to us. And that problem, ladies and gentlemen, is cut-scenes.
We're not interacting with anything at the point in any game a cut-scene begins to play. We're watching, we're passive, and we're taken right out of the game and placed into the role of the viewer, not the player. We're not viewers. We're gamers. We play. That's the whole idea, if I'm not mistaken, of video games in general.
And no, quick-time events don't count in my book. Although they do add an interactive element to a cut-scene, it's hollow in the end. Sure, you're mashing a button to make Kratos pull a guy's head off, but that doesn't really fix the problem.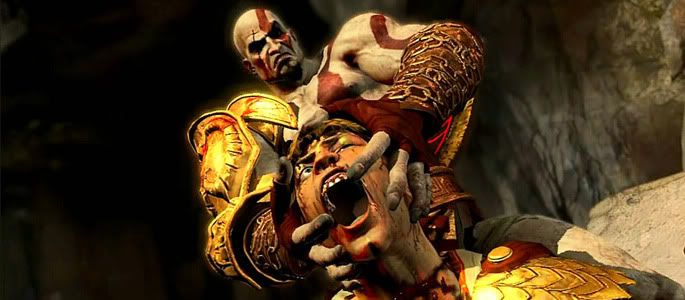 If anything, it highlights the issue removing interaction in cut-scenes by breaking down complex movements and maneuvers into simple button presses all in the name of giving the player something to do during an action-packed cinematic. Plus, they're kind of obnoxious in their execution, but that's just my opinion.
Developers need to realize that video games are not movies, cannot be movies, and should not be approached like movies. Unfortunately, there are those who disagree with that idea. David Cage, lead designer of Heavy Rain, seems to think that video games should be approached in the same way as movies from a design perspective. Yet I feel that really misses the point of the medium.
Interaction is key to this art form, and cut-scenes only serve to minimize that interactivity by narrowing the gameplay through a narrative line. This should never be the case in video games. Instead, gameplay and story should coexist in the same realm at the same time. Separation of the two only leads to interactive fiction that strives only to tell a story through minor actions taken by the player. At that point, we'd be stuck watching games.
But I want to play, not watch.