The end of an era: A look back at some of the Game Boy Advance's finest (and crappiest)
This post has been edited by the GamesBeat staff. Opinions by GamesBeat community writers do not necessarily reflect those of the staff.
An internal GameStop memo floating around the Internet last week suggested that the Big N is phasing out the DS Lite. It makes sense, since the company currently has three newer, much fancier models of its successful handheld still on the market (DSi, DSi XL, and 3DS).
But the one thing the DS Lite had (as did its ugly big brother, "DS phat") that the newer iterations don't was the "Slot 2" for playing Game Boy Advance cartridges. Soon you'll no longer be able to buy a new portable console that allows for that kind of backwards compatibility…as if you still played GBA games, anyway.
Nevertheless, this marks the end of an era.
I prefer to think of this point as the official passing of the Advance line, after being in a vegetative state for the past six years. Remember when Nintendo let its treasured Game Boy line slowly and awkwardly pass away around the same time it put out the less-than-stellar Game Boy Micro back in late 2005?
Now, we can finally put it all to rest. To commemorate the life of the handheld that really kicked portable gaming up a notch, let's look at some of the best the GBA had to offer…and a few you should consider yourself if you had missed.
Disclaimer: The GBA has over 900 games, so this isn't a comprehensive list by any means. Going over all of the hits would make this story close to Les Misérables in length, and that's more than I care to write and more than you care to read. So don't get upset if you don't see some of your favorites on here. I mainly wanted to focus on the less-mainstream stuff.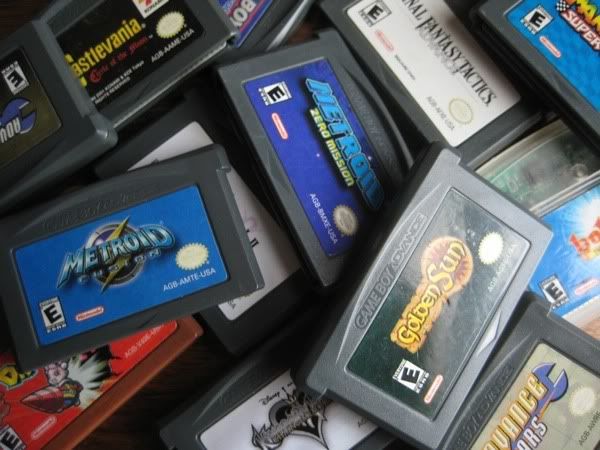 The Good:
Drill Dozer
Proof that Pokémon maker Game Freak can put out an awesome title that's not about capturing and enslaving hundreds of little critters. In it, you play as a young thief who runs around in a bulldozer-esque mech suit and drills her enemies. Just make sure if you enable the built-in rumble technology, you're not playing on a AA-battery-fueled system. The environment will thank you.
Boktai: The Sun is in Your Hand
Metal Gear Solid papa Hideo Kojima designed this stealth vampire-hunter game that has a special sensor on the cartridge to detect direct sunlight and cold temperatures. Play outside, under the sun, for a tactical advantage and, more importantly, to acquire adequate levels of vitamin D.
Astro Boy: Omega Factor
I would say that Omega Factor is easily the definitive Astro Boy video game. This Treasure-developed gem has a nice variety of levels that seamlessly alternate between beat-em-up and shoot-em-up. Plus you can power-up the little guy's ability to shoot bullets out of his butt. I believe the kids today would refer to that as being "swag."
The Bad:
Mario Kart: Super Circuit
Though not the worst game in the GBA's library by any means, this installment in Nintendo's treasured racing series certainly marks a low point. It felt like the bastard child between the Super NES and N64 versions with a couple of new levels thrown in to compensate for neglectful parenting. It's the hooptie ride of the franchise, if you will.
DemiKids: Light/Dark version
Fellow staff writer Jasmine Rea describes this series as "Atlus's failed attempt at turning the Shin Megami Tensei series into a Pokémon-esque kids game, complete with two different versions that kids could trade between. They go for about $1 used these days."
Mortal Kombat Advance
Shoe reviewed this one for Electronic Gaming Monthly and handed it the first and only 0.0 score in the magazine's history. Need I say more? Actually, it might be worth tracking down a copy to one day show your grandkids.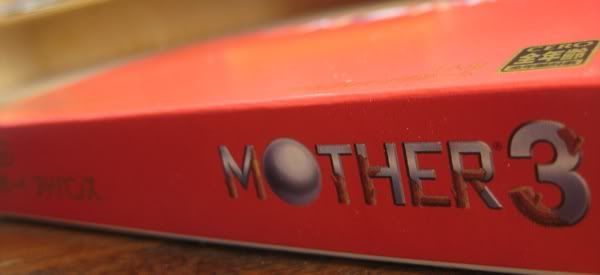 MIA:
Mother 3
Nintendo never released an English-language adaptation of the sequel to the beloved Earthbound (Mother 2 in Japan), despite mouth-foaming demands from rabid fans. It was unlikely that we were going to see a translated version of Mother 3 come out stateside in cartridge format before — now you're more likely to see a double rainbow shining down on a herd of unicorns than see this game come out.
Rhythm Tengoku
The prequel to the charming-yet-unforgiving Rhythm Heaven. Like Mother 3, this title came out near the end of the Advance's timeline, when the DS was already picking up some steam, so Nintendo opted to not put it out in the U.S. Lame.
Now, don't get too sad about the end of Nintendo's official support for GBA-cartridge-playing devices. If anything, now it'll be easier for them to sell you, and the rest of the public, digital-download versions of these titles for the 3DS' eShop. Then we can all continue to complain about repurchasing games we already own for the sake of nostalgia…as we fork over the cash anyways.