From pixels to polygons: 10 classic game characters grow up
This post has been edited by the GamesBeat staff. Opinions by GamesBeat community writers do not necessarily reflect those of the staff.
Video-game visuals have come a long way — from blocky pixels to smooth polygons. Everyone enjoys today's realistic game characters and 3D environments, but there will always be a place in my heart for the simple blocks meshed together to form basic 2D shapes that made our imaginations run wild. Let's take a look at the magical makeovers of 10 beloved game characters….
---
Mario
Donkey Kong (1981) / Super Mario Galaxy 2 (2010)
---
Ryu
Street Fighter (1987) / Street Fighter 4 (2008)
---
Batman
Batman (1989) / Batman: Arkham City (2011)
---
Zero
Mega Man X (1993) / Marvel vs. Capcom 3 (2011)
---
Ryu Hayabusa
Ninja Gaiden (1989) / Ninja Gaiden 2 (2008)
---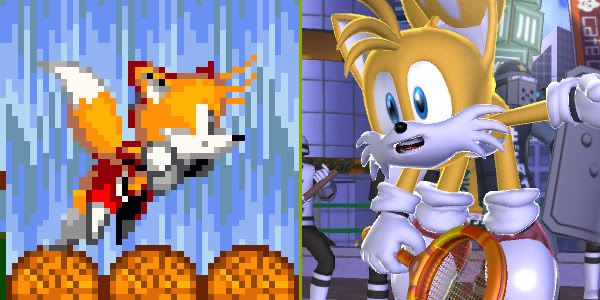 Tails
Sonic the Hedgehog 2 (1992) / Sega Superstars Tennis (2008)
---
Alucard
Castlevania 3: Dracula's Curse (1990) / Castlevania Judgment (2008)
---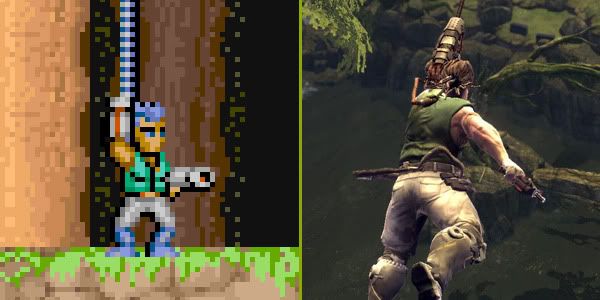 Radd Spencer
Bionic Commando (1987) / Bionic Commando (2009)
---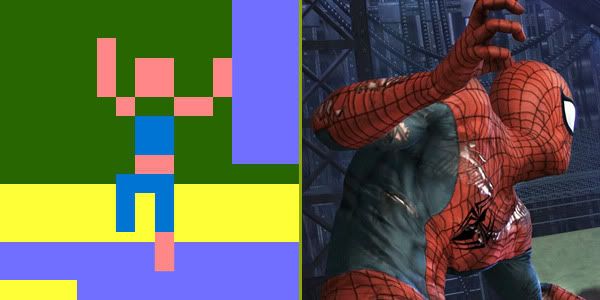 Spider-Man
Spider-Man (1982) / Spider-Man: Edge of Time (2011)
---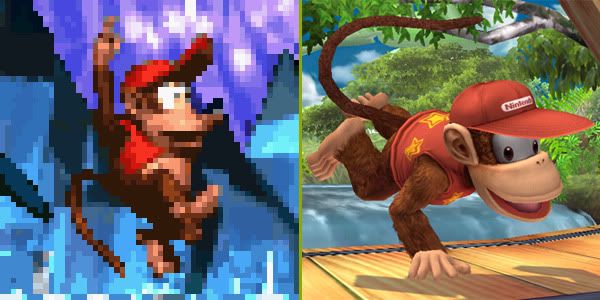 Diddy Kong
Donkey Kong Country (1994) / Super Smash Bros. Brawl (2008)