ROUNDTABLE'D! Judging the Supreme Court verdict
This post has been edited by the GamesBeat staff. Opinions by GamesBeat community writers do not necessarily reflect those of the staff.
Once again, it's time to open our minds so others can shovel in the knowledge!
On Monday, the U.S. Supreme Court issued their ruling on Brown vs. the Entertainment Merchant Association, affirming that the Constitution protects video games as free speech. So we invited our panel of experts to ride that First Amendment hard and put it away wet for their in-depth examination of the verdict.
---
"I've chopped millions of people into teeny-tiny pieces, but I never knew I was just exercising my freedom of expression. I'm going to go buy a gun now."
Ryu Hayabusa, Ninja Gaiden 3
"Only decision they could make. Read all four opinions. Justice Thomas most illuminating. Advocates puritanical approach. Children as property. Instruct. Command. Sell? Specifically notes child labor as viable option. Would never condone, but still enjoy cheap electronics and textiles. Could purchase even more with revenue from auctioning spare offspring."
- Mordin Solus, Mass Effect 3
"Aw, man! Now me and papa can knock off the Scrooge McDuck crap and just stab Mario in the eyes with ice picks! Thanks, Mr. Supreme Court!"
- Bowser, Jr., Super Mario Sunshine
"Blah blah blah. Can we please get some sexy onto that court? I'm seeing way too much neck fat, and you could plant five acres of corn in all those wrinkles. Put me in one of those robes, and lawyers will stick their cocaine-dusted bills in my sock suspenders all day long. Dollar a deliberation, bitches!"
- Mr. Game and Watch, Super Smash Bros. Brawl
"Think I'll celebrate by committing a little genocide. F***ing Finland's been asking for it."
- Captain Price, Call of Duty: Modern Warfare 3

"I'm OK with this."
- James Earl Cash, Manhunt
"It's perfectly all right to subject minors to the most egregiously violent content so long as it's for their benefit. Trust me, kind sirs…I've drilled people's brains out and stamped their lifeless bodies into amorphous goo on many occasions whilst defending my Little Sister, and she wasn't the least bit perturbed."
- Big Daddy, BioShock 2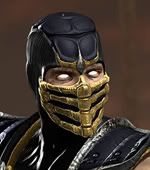 "That's bad timing. My anger management group just pledged to not RIP SPINES OUT AND SPIT ON THEM WITH FIRE for a week of non-violent problem solving. But then Yoshi decapitated our teacher with the talking stick, so maybe it doesn't count…?"
- Scorpion, Mortal Kombat
"Freedom is an illusion! Men still destroy men…is that freedom!!?!!??"
- Solid Snake, Metal Gear Solid 4: Guns of the Patriots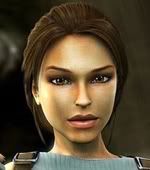 "Does this mean I can go back to shooting endangered Bengal tigers? Oh, goody! I need another support bra, and they're the only animal pelts that provide enough material. Although two pandas will do the job nicely as well."
- Lara Croft, Tomb Raider