ROUNDTABLE'D! The 1st Unified Church of Gaming
This post has been edited by the GamesBeat staff. Opinions by GamesBeat community writers do not necessarily reflect those of the staff.
Once again, it's time to consult the divine wisdom that only years of XP farming can bring!
After spending decades largely ignored by society, God's back in vogue. And where society goes, so too does gaming. God game From Dust runs second on Microsoft's Summer of Arcade lineup. El Shaddai: Ascension of the Metatron rips its plot straight from the Dead Sea Scrolls. A recent Wired article details just how thoroughly Jason Rohrer (Inside a Star-Filled Sky) won this year's Game Design Challenge ("games as religion") with Chain World.
So if God's in his digital heaven, he's gonna need a flock of worshipers, and somebody's gotta tell them what to do. So you're in charge of the 1st Unified Church of Video Games. What's your first commandment?
---
"I will divide the meatbags into two groups and put them into two giant blenders. Then I'll push 'liquefy' on one and 'chop' on the other. I've always wondered if those two buttons actually do different things."
- HK-47, Star Wars: Knights of the Old Republic

"I'm a fan of the classics, so first I'll establish a Holy Trinity…me, Elena, and Chloe. And my collection plate will take credit cards. That'll help keep the trinity united."
- Nathan Drake, Uncharted 3: Drake's Deception

"My follower, Princess Peach, will bake me a cake every day. That's all I want. We could've avoided 25 years of interdimensional paintings, space-planetiod jumping, and she's-in-another-castle crap if she'd just make me some damn cake. With dolphin-flavored frosting, please."
- Bowser, Super Mario Galaxy

"If the Hebrew god loves his followers so much, my blades shall send them ALL to him! Then I'll cross over to their afterlife and KILL THE DEAD PEOPLE! Where will you go then, you pathetic sheep?"
- Kratos, God of War 3
"Thou shalt give unto me all thine gold, yea, even unto that fat chick's wedding ring. There shalt not be any bombs, or lasers, or homing missiles to blow me to smithereens, for they are not super-sweet. But even the people with no gold shalt give me gold, and it shalt be Teh Awesum."
- Ninja, N+

"My commandments are simple. You will obey all the rules and laws of our Lord God, and you won't lie to me, or I will send you to the gas chamber! And I can have extramarital sex with Germans."
- Cole Phelps, L.A. Noire

"I…do not know. My plans end right after 'Kill Link' and 'Take over world.' So I would…um…have them build roads? And zone many garbage dumps? What else did we do in Sim City?"
- Ganon, The Legend of Zelda: Ocarina of Time

"We'll do whatever the very important people tell us to do. So far, I've attacked Finland and excommunicated anyone who's ever read Harry Potter."
- Enoch, El Shaddai: Ascension of the Metatron

"All women must smear themselves with tapioca pudding three times a day; all farm animals must be shaved; and our sacred object of worship will be rubber. Just rubber."
- Isaac Clarke, Dead Space 2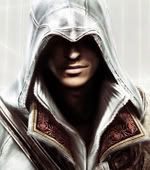 "If we are the church, I think this would mean I and my followers would have to stop killing members of the church. There might be money in religion, but there isn't any fun."
- Ezio Auditore da Firenze, Assassin's Creed: Revelations