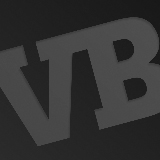 In the game industry, all eyes will fall to Zynga and whether or not it will still go public in the face of the big stock market collapse.
If the economic headwinds continue to get worse, that will make it hard for any company to pull off an initial public offering. After the financial collapse of the fall of 2008, IPOs dried up. The same could happen here if the stock market can't pull out of its tailspin. But Zynga is such a strong company in social games — it has more users on Facebook than the top 15 social game companies combined —  it could still go public even in a tough market.
---
From VentureBeat
Gaming is in its golden age, and big and small players alike are maneuvering like kings and queens in A Game of Thrones. Register now for our GamesBeat 2015 event, Oct. 12-Oct.13, where we'll explore strategies in the new world of gaming.
---
"The market will calm down at some point, at which point Zynga will be able to get out," said Lou Kerner, an analyst at Wedbush Securities.  "More speculative deals, with less proven business models, are more at risk."
For the game business, which hasn't seen a strong IPO in a long time, there is a lot riding on Zynga. If it can go public, then others are likely to follow. And employees made rich by a successful IPO will at some point go off and start their own companies, keeping a virtuous cycle going for game startups.
Zynga is in a good spot since it has been profitable and has been launching a number of big games lately. When it filed to go public on July 1, Zynga was hoping to raise up to $1 billion at an expected valuation between $10 billion and $20 billion. It made around $90 million in 2010 and $11.8 million in the first quarter this year. Zynga has 253.9 million monthly active users.
In contrast to Zynga, Groupon has consistently lost money each quarter except for one: the first quarter of 2010, when it brought in an $8 million profit. Groupon lost $456.3 million in 2010 and $6.9 million in 2009. The company lost $146.5 million in the first quarter this year. It also filed to go public earlier this summer.
Zynga brought in $598 million in revenue last year, up 391 percent from $122 million in 2009. The company also saw in $235 million in revenue in the first quarter this year, up 133 percent from $101 million in revenue in the same quarter a year earlier. Zynga made a $90 million profit in 2010. It made a profit of $11.8 million in the first quarter this year, up 84 percent from $6.4 million in the first quarter of 2010. And the company had $738 million in cash at the end of 2010.