Weekend Recap: Used copies of Rage stink, Kirby swallows yen, and more
This post has been edited by the GamesBeat staff. Opinions by GamesBeat community writers do not necessarily reflect those of the staff.
In this edition of Weekend Recap, id Software supports always-on Internet connection requirements, July game sales plummet, and Google+ gets its eggs stolen by green pigs.
---

The Doom marine goes through the eight stages of fear when he learns that id Software supports always-on Internet connection requirements to play video games.
---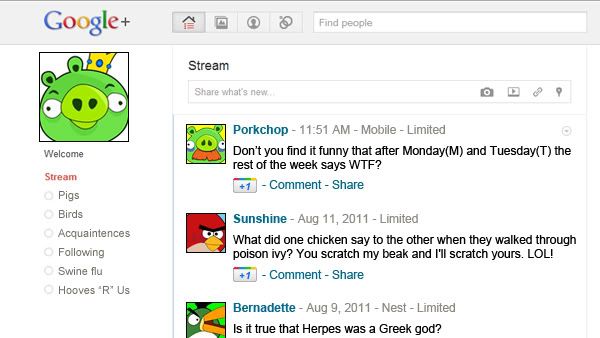 Google+ will now feature games starting with Angry Birds, Bejeweled Blitz, and Dragon Age Legends. As if people didn't have enough distractions at work!
---

The Nintendo DS is still alive and kicking butt thanks to Kirby Mass Attack. The pink marshmallow's latest title placed number two in Japan's sales chart for the week of August 1-7.
---

The NPD Group revealed that retail sales in the game industry took a 26 percent slip for the month of July. These numbers have not been so low since October 2006. I fear Dr. Wily may be behind this. What was Flash Man's weakness in Mega Man 2?
---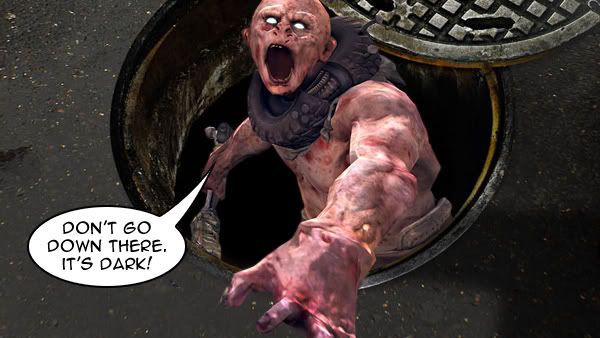 What else can you find inside sewers besides mutant turtles? If you purchased a used copy of id Software's Rage, perhaps this is where you'll locate the discarded, steaming chunks of its single-player campaign. For access to everything the game has to offer, you'll have to buy it new.