In an alternate reality, Sonic games still kick ass
This post has been edited by the GamesBeat staff. Opinions by GamesBeat community writers do not necessarily reflect those of the staff.
The upcoming Sonic Generations looks promising because it's taking the franchise back to its roots, but Sega has filled our hearts with hope before, only to let us down.
This is where I step in. I've located a warp to an alternate realm where Sonic the Hedgehog games have never sucked. Let's explore five of the most awesome, yet suspiciously familiar titles I found.
---
Super Sonic Bros. 2
A wart-riddled frog from a land of nightmares has taken over the dream world. Sonic and company must venture into this terrible dimension where ungodly, androgynous, egg-spewing entities roam free. Mutant amphibians are probably out of shape and have poor hygiene, so it makes sense to use veggies as weapons. You may pick up baddies and use them as projectiles, but stay away from smiling cacti.
---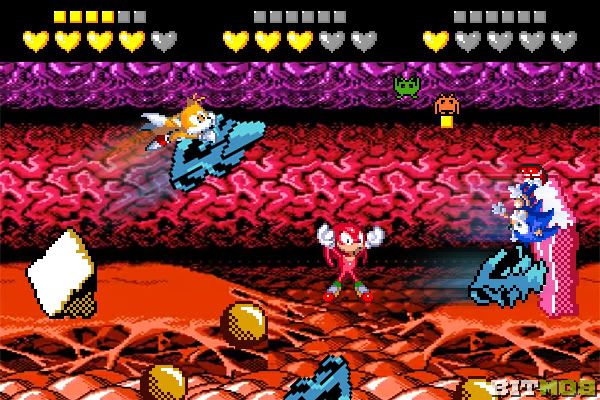 Battlehogs
The evil Egg Queen and her space pigs have kidnapped Big the Cat! It's up to Sonic and friends to defeat the swine army and rescue the husky feline. Three players can play simultaneously…punching, kicking, and ramming their way through each stage. The third level (pictured) is incredibly frustrating, especially in multiplayer. Tails has the advantage because he can hover, Knuckles is too slow, and Sonic is too fast! Hope you have extra controllers, because they'll be flying across the room in no time.
---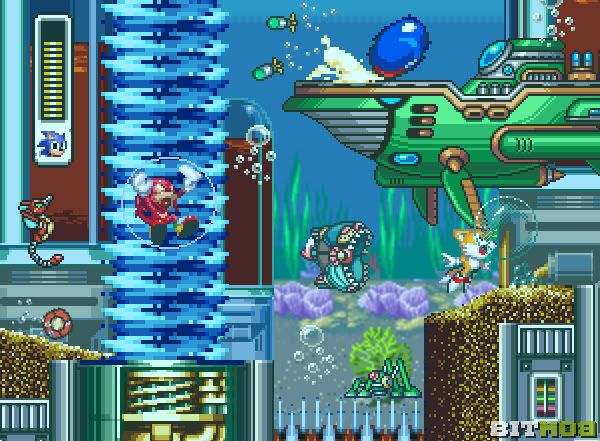 Mega Mammal X
Mad robotics engineer Dr. Robotnik is out for world domination and has created eight mechanical monstrosities to decimate anyone dumb enough to try stopping him. Enter Mega Mammal X, a cybernetic porcupine with a heart of gold. X and his buddies must find and defeat all eight robot masters, take away their special abilities, and use them to bring down the corrupt doctor.
---
Chaos Trigger
What started as a beautiful day for Sonic soon turned into an epic adventure to save time and space from a giant tick. Along the way, Sonic will meet friends who'll join his party. There's Knuckles, a dorky inventor with a crippled mother, and Tails, a noble swordsman who got turned into a lame fox. Together, our heroes will race against robots, fly on the back of winged reptiles, and battle famous rockers.
---
Super Sonic the Hedgehog 4
Eggman is trying to resurrect Dracula for the fourth time…something that wasn't a good idea the first three attempts, but you have to admire the guy's persistence. Sonic, Tails, and Knuckles must battle wicked creatures of the night with weapons such as holy water, battle axes, and roast beef. Watch out for werewolves, though getting bitten won't turn you into a werehog, because that would be absurd….