It's the Little Things: Telling a personal story in Guild Wars 2
This post has been edited by the GamesBeat staff. Opinions by GamesBeat community writers do not necessarily reflect those of the staff.
One of my biggest problems with massively multiplayer online games is the inescapable fact that you're just a face in a crowd. Sure, you can hit the level cap, adorn your character with all the epic gear, and unlock all the achievements…but you're still doing what thousands, even millions of others have already done.
That's why I enjoyed my brief hands-on demo of Guild Wars 2 at PAX Prime. It made me feel like my character had a story worth telling…even if I was the only person who ever heard it.
I started my demo by creating a character, and I chose to be a charr, Guild Wars 2's proud race of feline warriors. I selected the elementalist class and prepared to dive into the gameplay. But instead, the game presented me with a host of additional choices. I could alter the default color of my armor. I could choose an innate element, expressed by a gemstone on my forehead. And most interesting of all, I could assign my character certain personality traits, which would affect dialogue options and how non-player characters treated me.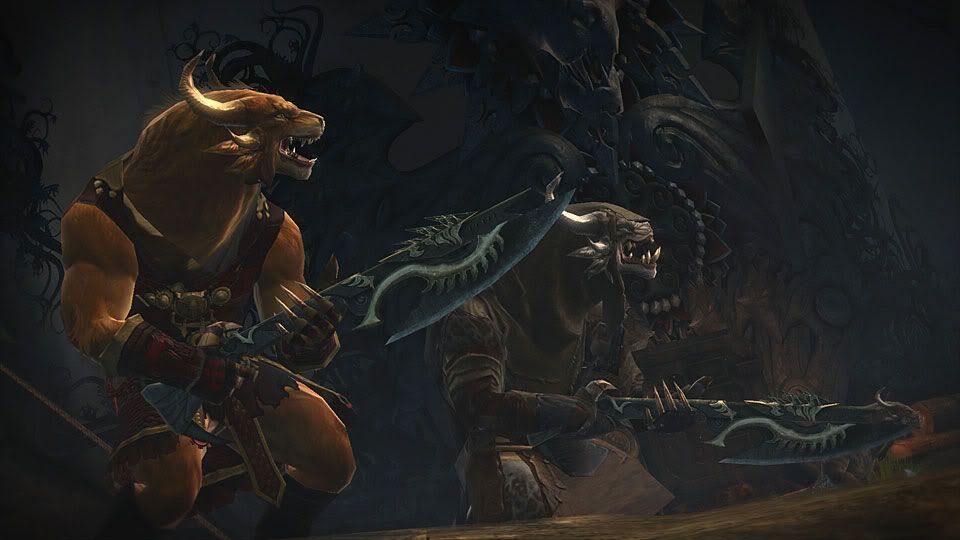 I was then treated to a cut-scene featuring a mixture of beautiful concept art and in-engine graphics which focused on my character (in the armor and elemental affinity I had chosen for him). The combination really drew me in.
When I finally set foot in the realm of Ascalon and began my first few quests, I was surprised to see that almost every conversation took me away from the main game and into a separate screen. I felt like a much more integral part of the world as opposed to the detached sense I usually get from, say, World of Warcraft's flavor text.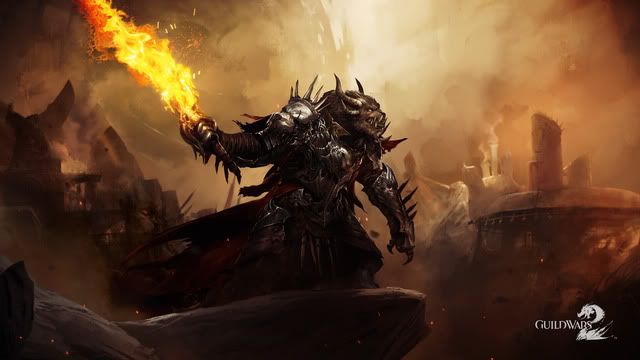 And the writing was solid, too — I quickly learned some of the history behind my faction, the Blood Legion, and the militaristic nature of charr society. That helped me better understand the importance of a quest I received later from an officer higher up the chain of command.
For me, this is a huge deal; the writing, dialogue, and characters in a game make all the difference. Apparently, Guild Wars 2 feels the same way.