The rising cost of gaming in the 21st century
This post has been edited by the GamesBeat staff. Opinions by GamesBeat community writers do not necessarily reflect those of the staff.
I'm pretty frustrated with how expensive gaming is becoming. Even though the price of retail titles still sits between $40-$60, I've noticed a disturbing trend that publishers and developers are following to squeeze more out of their consumers in exchange for AAA experiences. In fact, consumers who like to stay up-to-date with what's hot have it the worst. These days they're not just coughing up extra cash for the complete versions of the latest games, but they're also forking over their privacy and rights of ownership.
First, let's talk about the physical cost. Game makers aren't terribly happy with the cut of the profits that second-hand retailers take (despite claims from GameStop's executive vice president that their business practices benefit the whole industry). That's why companies like EA and Ubisoft are introducing things like the Online Pass and Uplay Passport to encourage customers to buy their titles new…for full price. Those who seek out tainted (used) copies, won't have access to all of the game's features and need to pay a small fee to unlock the rest of the content.
We're also seeing a wave of fashionable special passes that bundle together the obligatory downloadable content for top-tier titles like L.A. Noire, Mortal Kombat, and now Gears of War 3 at a slightly discounted price. You do want all of the missions, characters, and maps…don't you? No completist can resist these kinds of impulse buys. Sure, ponying up for a new copy and splurging for all the DLC are both optional, but to feel like you really own a complete version of the game, they almost seem mandatory.
And what does the word "own" even mean now? For upcoming PC games like Blizzard's Diablo 3 and id's Rage, players need to have a constant online connection just to access the solo campaigns. Even if you possess a physical copy, you have no choice but to play it on their terms. In my interview with Blizzard, they did a decent job of defending this practice as more of a tactic to enhance the player experience than a blatant anti-piracy measure, but that doesn't change the fact that, as a consumer, you now have less ownership over the thing you paid money for. What you're really getting is more of a license than a product.
And if you ever decide that you want to modify or tinker in an unauthorized manner with what should be rightfully yours, don't be surprised if companies like Blizzard and id ban your account — or in Nintendo's case with its 3DS, they can remotely, and permanently, disable your handheld. The background online connection between you and these companies makes these wonders of technological control possible.
If you have a problem with this shadiness, it's too bad. "Diablo 3 will make everyone else accept the fact you have to be connected," id's Tim Willits recently told Eurogamer. He firmly believes that "it's better for everybody" when players are always connected — which makes sense if you only see your customers as uncreative drones that need to stay in line.
Finally, there's the issue of the consumer's privacy. The Nintendo 3DS Terms of Service make it clear that the company can collect information about who you are and what your gaming habits are to share with third parties in an effort to custom tailor what type of ads they shove in your face (in 3D!). EA was also positioning themselves for a similar practice with their EA Origin digital-download service. They've since scaled back the wording of their end-user license agreement for Origin in response to bloggers and forum users making a fuss about it. "EA would never sell your personally identifiable information to anyone," the updated EULA maintains. Strangely, a couple of sentences later it reads that they, "and agents acting on [their] behalf do not share information that personally identifies you without your consent."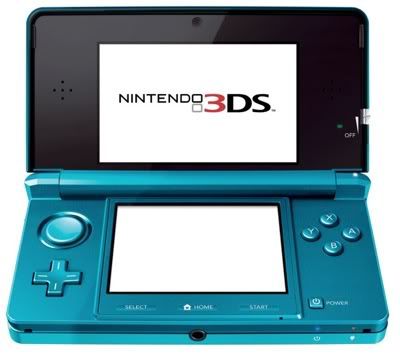 What's the big deal about this whole thing? In the 21st century, you are not just a customer, but you (and your info) are another product for corporations to sell. It's why Facebook and all of the hundreds of millions of personal profiles its owners have access to are worth so damn much. Marketing is considerably easier when you can break everyone down by gender, ethnicity, location, family size, favorite genres, etc. If you're a new company trying to sell a pizza-flavored gamer snack or promote The Real Housewives of Call of Duty Addicts, it helps to know your market. If you don't have access to that data, someone will be more than happy to sell it to you.
When you break it down, big game companies making cutting-edge titles rely on investors to fund their projects. Investors only really care about getting a decent return and an increase in profits. And in those terms, all of these methods to take more or give less to customers make perfect sense. No matter what, people are going to want to play the top-of-the-line titles.
Whatever the reason, we now live in a world where publishers and developers are specifically withholding content from consumers to sell at a later date, restricting full access to the products customers already have paid for, and discretely collecting loads of personal information for profitable market research. This is the true cost of gaming in 2011, and I can't say that I'm happy with it. Who knows what type of program they'll come up with next to milk more from their faithful fans, but I know one thing: The days of only paying for the machine and a game and expecting the full experience will soon be a thing of the past.