News Blips: BF3 DLC on PSN first, Forza 4 season pass, D&D GOG sale, and more
This post has been edited by the GamesBeat staff. Opinions by GamesBeat community writers do not necessarily reflect those of the staff.
A fanboy's worldview should crumble in the face of the terms and agreements their favorite companies force them into. Who could care about a company that treats its customers with contempt?
News Blips: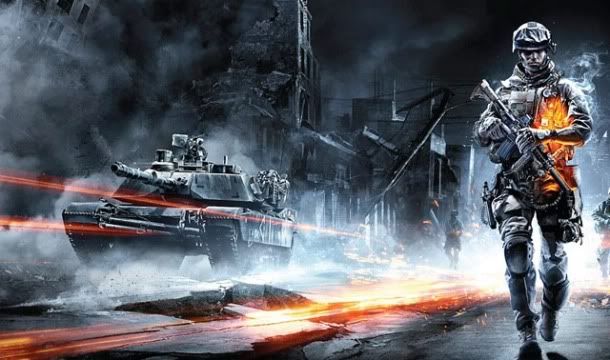 DICE will release its Battlefield 3 expansions on PS3 before Xbox 360 or PC. Have you ever found yourself with another person based only on mutual jealously of another couple? Well, that is where EA and Sony find themselves. Activision and Microsoft have cultivated a close relationship when it comes to the Call of Duty games. Those titles are heavily promoted as Xbox 360 games — despite being multiplatform — and the DLC appears on the Xbox Live Marketplace a full month before PSN and PC. EA and Sony have seemingly grown tired of the jilted-lover status and have joined together for their own timed-exclusivity deal. This is great for those corporations' self-esteem but not as great for the average gamer.
Fans who purchase a $29.99 season pass for Forza 4 will gain access to six DLC packs throughout the year. For the dedicated fan of the racing sim, that's a savings of 30 percent. This trend of buying all of a game's add-ons up front is becoming more commonplace. I bet Turn 10 is hoping to lock in a few gamers who would otherwise be finished racing their virtual Pontiac GTOs before the first DLC would even go live.
Good Old Games is selling Planescape: Torment, Baldur's Gate, and other Dungeons & Dragons titles at a discount of up to 60 percent. Although, it isn't as simple as all that. The discount received is increased with each D&D title purchased. If three eligible games are purchased, then the discount is 30 percent. Only when all nine are purchased will the discount reach the full 60 percent. GOG, however, is filled with good and decent people, so any D&D titles that you already own will count towards the discount. Scoop all of the deal's deets at the official site.
Don't worry; with a little work you can retain your right to sue Sony. The Japanese manufacturer's new PSN terms of service include a clause that — if agreed to — strips a person of their legal ability to join a class-action lawsuit. I kinda want to hang on to this fundamental cornerstone of my consumer protections. Well, Sony's lawyers have helpfully provided an "easy" way to opt out. Send your name, your address, and your PSN account number with a plainly written statement that you do not wish to use an arbitrator to resolve any disputes with Sony Corporation to:
SNEI
6090 Center Drive
10th Floor
Los Angeles, CA 90045
ATTN: Legal Department/Arbitration
Unfortunately, the majority of gamers won't take advantage of this opportunity. That means that any future action taken against the company will be significantly weakened. I think I'm going to mail mine in tomorrow with the required information written on the back of a picture of my middle finger. [Destructoid]
---
Got any hot news tips? Send 'em over to tips@bitmob.com.