Weekend Recap: Gears 3 sells 3 million, MK back in theaters, and more
This post has been edited by the GamesBeat staff. Opinions by GamesBeat community writers do not necessarily reflect those of the staff.
In this edition of Weekend Recap, Sith Lords are standing by to provide customer service, Bad Company 2 is an embarrassment, and I Am Alive receives CPR.
---

Gears of War 3 sold over 3 million copies during its first week on store shelves, taking the series over the $1 billion mark in lifetime sales. Not bad for a console-exclusive, M-rated title.
---

Kevin Tancharoen, the guy that gave us Mortal Kombat: Rebirth and Mortal Kombat: Legacy, will direct the third live-action film of the popular fighting-game series in 2013. There's no chance in Netherrealm this movie could be worse than Annihilation.
---

BioWare will open a customer service center in Ireland exclusively for Star Wars: The Old Republic. At the time of the game's launch, 200 representatives will be eager to answer our nerdy questions.
---

DICE producer Patrick Bach feels shame for every game he has worked on, especially Bad Company 2. Bach said he is "very nervous" about Battlefield 3, because the public's opinion is important to him. That's…fantastic marketing, Pat!
---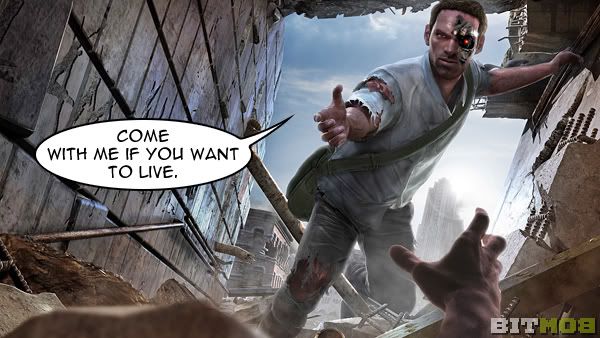 Ubisoft's survival game I Am Alive will finally be released on XBLA and PSN. The game's protagonist will battle survivors of a cataclysmic event in order to secure supplies. Sounds like a Black Friday sale at Walmart.