From polygons to pixels: 3D characters get two-dimensional
This post has been edited by the GamesBeat staff. Opinions by GamesBeat community writers do not necessarily reflect those of the staff.
You may be familiar with my From pixels to polygons feature where I show side by side comparisons of 2D characters gone 3D, but this time, I'm spinning things around.
During the Game Boy Color and Game Boy Advance era, many game developers released 2D versions of their PlayStation, N64, and PC titles on said handhelds. Other characters made pixelated guest appearances in various games. Some devolutions look pretty good; others…you be the judge.
---
| | |
| --- | --- |
| Final Fantasy 7 (1997) | Final Fantasy Tactics (1998) |
---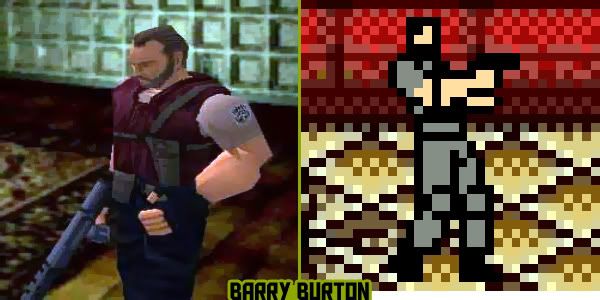 | | |
| --- | --- |
| Resident Evil (1996) | Resident Evil Gaiden (2002) |
---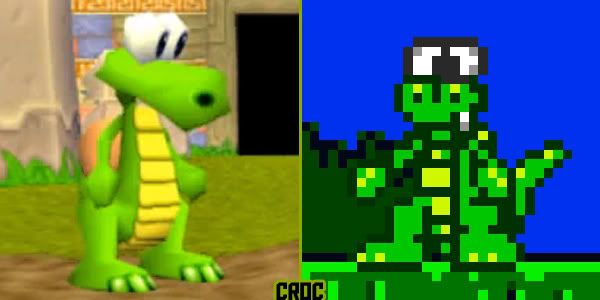 | | |
| --- | --- |
| Croc: Legend of the Gobbos (1997) | Croc (2000) |
---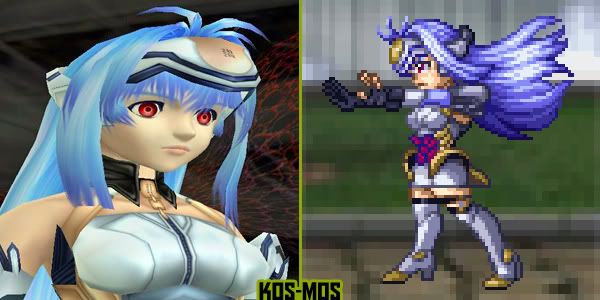 | | |
| --- | --- |
| Xenosaga Episode I: Der Wille zur Macht (2003) | Namco X Capcom (2005) |
---
| | |
| --- | --- |
| Dynasty Warriors 4 (2003) | Dynasty Warriors Advance (2005) |
---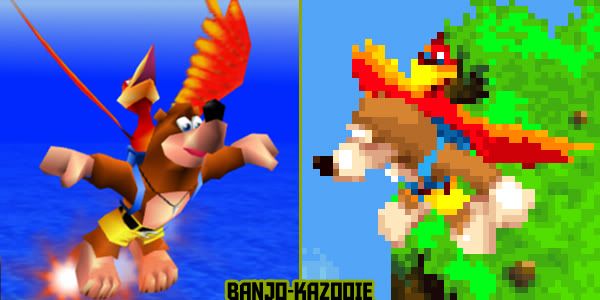 | | |
| --- | --- |
| Banjo-Kazooie (1998) | Banjo-Kazooie: Grunty's Revenge (2003) |
---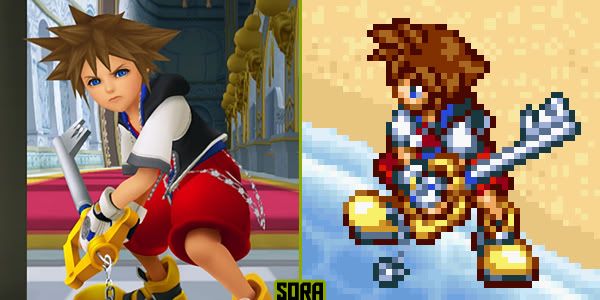 | | |
| --- | --- |
| Kingdom Hearts (2002) | Kingdom Hearts: Chain of Memories (2004) |
---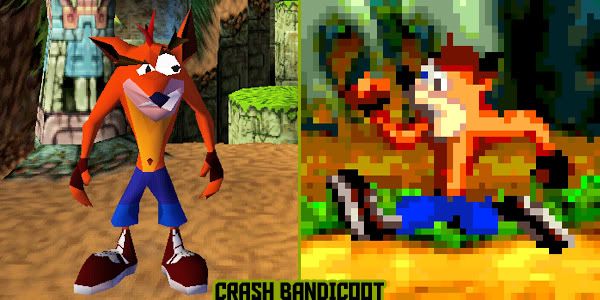 | | |
| --- | --- |
| Crash Bandicoot (1996) | Crash Bandicoot: The Huge Adventure (2002) |
---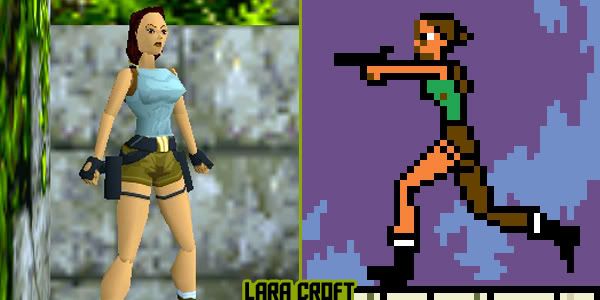 | | |
| --- | --- |
| Tomb Raider (1996) | Tomb Raider: Starring Lara Croft (2000) |
---
| | |
| --- | --- |
| Max Payne (2001) | Max Payne (2003) |