ROUNDTABLE'D! Screw your sequel!
This post has been edited by the GamesBeat staff. Opinions by GamesBeat community writers do not necessarily reflect those of the staff.
Once again, we pool the greatest minds in the universe and dredge for hidden truth bombs!
SPOILER! Gears of War 3 ends. I mean it really ends. That's not to say developer Epic Games couldn't make Gears of War 19 one day, but they definitely closed the book on this story. And that's fairly unusual in an industry that considers sequels a sure thing and launching new IPs a risk not unlike blind taste-testing mold. But hey, when we weren't busy drawing pictures of semi-naked women, high-school English class taught us that every story should have a beginning, a middle, and an end.
What say you, illustrious panel? Keep the party going or stop a franchise cold just because "it's time"?
---
"I wish we had stopped before I became old and fat. You see what annualizing sequels does to a man?"
- Ezio Auditore da Firenze, Assassin's Creed: Revelations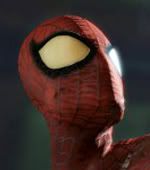 "Hey, I'm a 50-year-old 22-year-old, but the kids still love me. Aaaaand I just grossed myself out a little."
- Spider-Man, Spider-Man: Edge of Time
"Well, I was supposed to get a trilogy, but I hear they're having trouble figuring out a launch window that doesn't overlap with any other game in existence."
- Faith, Mirror's Edge
"Hell, yeah! Make them bitches four, five times a year! The Cole Train gots to get paid, baby! Whooo!"
- Augustus Cole, Gears of War 3
"If you've got something new and interesting to say, you make a sequel. If you don't, you make Dynasty Warriors, BioShock 2, and the Star Wars prequels."
- Cole MacGrath, Infamous 2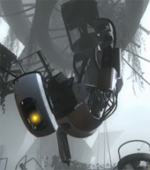 "You should stop. Just stop. Before another tragically fat and ugly mutant interrupts my vitally important work with explosions and unreasonable demands for cake."
- GLaDOS, Portal 2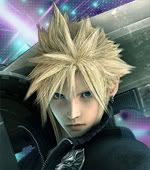 "My sequel was a movie nobody understood. Could somebody please just tell me if Tifa and I are doing it?"
- Cloud Strife, Final Fantasy 7
"If, by 'doing it,' he means 'I gel my hair and brood darkly until Tifa gets frustrated and slips me a roofie,' then yes."
- Tifa Lockheart, Final Fantasy 7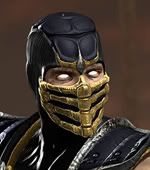 "Just retcon everything every two or three games. Hell, I don't know if I'm a ninja or a demon anymore, maybe I'm BURNING A HOLE IN SUB-ZERO'S SOUL WITH UNHOLY FIRE, maybe I'm brokebacking that mountain. No idea. When in doubt, do both, I guess…."
- Scorpion, Mortal Kombat
"A real smarty lets things reach their natural conclusion and then ends it. Otherwise it's me in a balaclava that ends things with a bit of piano wire I've named Prudence."
- Captain Price, Modern Warfare 3
"Personally, I'm an avowed aficionado of the spiritual sequel, wherein the themes and ideas of an artistic work are expanded upon in a fresh setting with entirely new characters. Or I was, until it put my ass on the unemployment line."
- Big Daddy, BioShock 2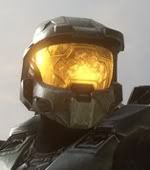 "Whatever they're waking me up for, it'd better be important."
- Master Chief, Halo 4