Weekend Recap: Mass Effect 3 leaks, The Simpsons arcade comes home, and more
This post has been edited by the GamesBeat staff. Opinions by GamesBeat community writers do not necessarily reflect those of the staff.
In this edition of Weekend Recap, Bioware teases a new game, Batman: Arkham City PC gets delayed, and Capcom loses faith in Resident Evil: Operation Raccoon City.
---

Someone at Microsoft tripped over a cable and made the Mass Effect 3 beta live for a short time. A few gamers downloaded the early build and uploaded screenshots and video to the Internet. The most interesting leak involved details of three single-player campaign modes: story (less combat), action (less story), and RPG (perfect mix of story and combat).
---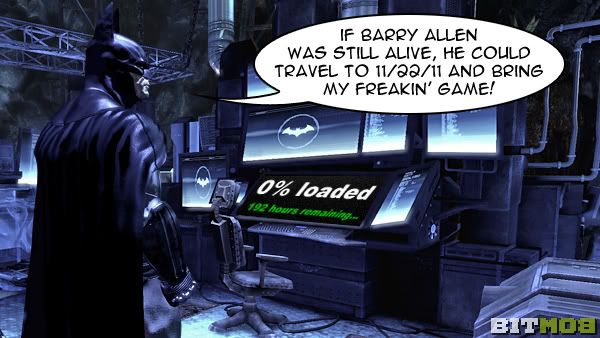 PC gamers will have the best-looking version of Batman: Arkham City, but they'll have to wait until November 22 to play it. Calendar Man needs to stop messing with us.
---

BioWare released a screenshot in Game Informer magazine that detailed their latest project. The untitled game has Fallout's wasteland environments, Brink-like character design, and MotorStorm's vehicular mayhem. Yuck.
---

Capcom estimated that Resident Evil: Operation Raccoon City would sell 2.5 million copies this year, but recent financial problems made them drop that figure to 2 million. By contrast, Resident Evil 5 sold over 5 million copies in its first three months.
---

According to Australian website XBLA Fans,The Simpsons Arcade Game will soon arrive on consoles. Backbone Entertainment (X-Men, Teenage Mutant Ninja Turtles) will adapt this 1991 Konami arcade classic. 20 years later, the game is still a blast in 4-player co-op.