Paid upfront: Indie games grow with alpha sourcing
This post has been edited by the GamesBeat staff. Opinions by GamesBeat community writers do not necessarily reflect those of the staff.
They've got a game for you, but it isn't done yet.
In fact, it's still in alpha, with much of its content just a glimmer in the lead designer's eye.

If you're willing to put a few dollars on the line, alpha sourcing (paying a reduced price for an alpha release with guaranteed access to the final version) is a quickly emerging way to make ambitious new projects happen.

For developers who don't have the capital to work on big games but have a vision too grand to fit into smaller releases, this method of crowdsourcing investors can net more than merely monetary rewards.
"It made us realize it wasn't just us who were excited about the game," said Genel Jumalon, lead artist of
French Rice Games
.

The two-person team has made ample use of alpha sourcing both for funds and feedback for Survivors, which is a much bigger project than anything they have worked on before.

"The scope of the game — it made us kind of have to do that. There was no way we could go for two or three years worth of development before," said French Rice Lead Coder Garret Colas. "[...] Having fans give us feedback gave us a drive to keep working."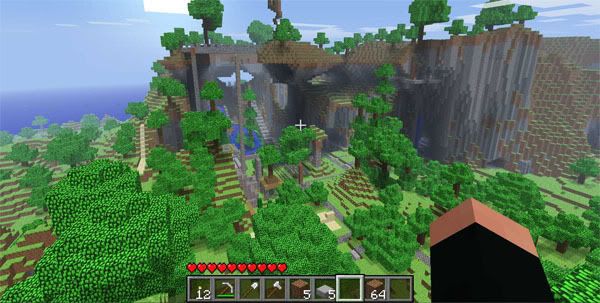 That feedback can get overwhelming if a game experiences a sudden surge in popularity, like in the case of the aforementioned Minecraft.
The
Tumblr account
of Lead Developer Notch didn't always have comments disabled. But the indie miracle's notoriously demanding community had a habit of turning any mention of going to trade shows, sleeping, or interacting with humans not on his development staff into an admission of blatantly dishonoring the promises of commitment he made to early adopters.
It even caught him in an unfortunate choice of words which technically should have guaranteed early buyers access to
all
future versions of Minecraft, including the Sony Xperia Play and Xbox 360 ports, as detailed in this
cheeky image macro
.

"If the community would have it, they would just chain Notch to his computer," Jumalon said.

Still, it's tough to argue with an infusion of cash to keep the late-night energy drinks flowing and the development-blog page views climbing.
Georgina Bensley, owner and designer of
Hanako Games
, found alpha sourcing a useful way to keep her fans interested while working out the kinks in her most complex title yet:
Magical Diary
, a life-simulation game set in a school of magic.

"It made some people who were tuning in for the regular updates become very invested in the game, at least," Bensley said. "Also, having the tools in place to easily provide updates makes it easier to keep putting things into the game and motivates the fans to stick around."
It also helped her retain customer interest in a period when they might have been inclined to wander off in search of newer projects.

"I wanted a release of some sort so that my users wouldn't get bored of a non-updating site and wander away," she said. "I have competitors who release shorter games a lot faster than I do, and sometimes that frustrates me."
Even big-box publishers see the benefits of turning customers into quality testers. The
Battlefield 3
beta, which vexed some by
actually being a beta
, gave early access to those who preordered the game.

Gears of War 3, StarCraft 2, and other games have offered similar bonuses to sweeten preorders, though, they rarely include single-player modes.
Colas said that while alpha sourcing is fairly new, the idea behind it (treating your players like a valuable part of the process instead of walking wallets) is as old as garage game development.

He cited John Carmack, who regularly released the source code for id Software games from Wolfenstein 3D to Quake 3.

"It's stuff like that that builds your community, and it generally makes you see people not as a douchebag, and that sells games," Colas said.