Tweetbook Q&A: What are you thankful for?
This post has been edited by the GamesBeat staff. Opinions by GamesBeat community writers do not necessarily reflect those of the staff.
As gamers, we've got a lot to be thankful for these days. Our favorite pastime has never been more popular, and we have a massive variety of excellent games to choose from. So we're taking this Thanksgiving week to show some gratitude.
We reached out to our Twitter and Facebook followers to see what they were most thankful for, and we got a bevy of responses. We present them for you here. Feel free to add your own in the comments, too. And don't forget to follow our Facebook and Twitter pages for questions, news, contests, and more.
---
What are you most thankful for in gaming?
Via Twitter:
rusmclaughlin: I'm thankful for the active reload, whiskey-soaked narrators, half-tucked heroes, and a clear direction forward, ever forward.
bitmapd: Developers who think outside the box and provide us with gaming experiences we'd never thought possible.
CraigBamford: I'm thankful for the exploding indie scene. It's helping to save the industry from the endless flood of brown military manshoots.
Check out many more responses after the break.
alfredosays: L.A. Noire's MotionScan technology. The day actors can input their entire performance in a video game will be magical.
Darkarm66: Variety. So many genres and consoles and handhelds, and everyone can be happy with what they play.
magnetoelectric: I'm always thankful that my Xbox 360 hasn't spontaneously combusted.
tokyodayori: I am thankful for being able to see gaming as my job and my hobby.
Aquma: I'm thankful for having save points and not extra lives in Rayman Origins. Who still wants to deal with extra lives?
MossRC: Picross. Seriously, I can't get enough of it.
ItsGregWilcox: Thankful for Skyrim. NOT thankful for going broke because of too many good games in 2011 and 2012, grrrrr….
CHoadley: I'm thankful I've repressed my memories of watching Tekken: Blood Vengeance 3D at my local theater.
Tache_Psyche: I'm most thankful for Steam, Xbox Live Arcade, and PlayStation Network distributing indie games I otherwise wouldn't know about.
bwguinig: I am most thankful for Xbox Live and the great friends that I have met playing online.
chris_j_ross: My sneak ability. I can pickpocket in plain sight, so it's not stealing; the people are just being charitable.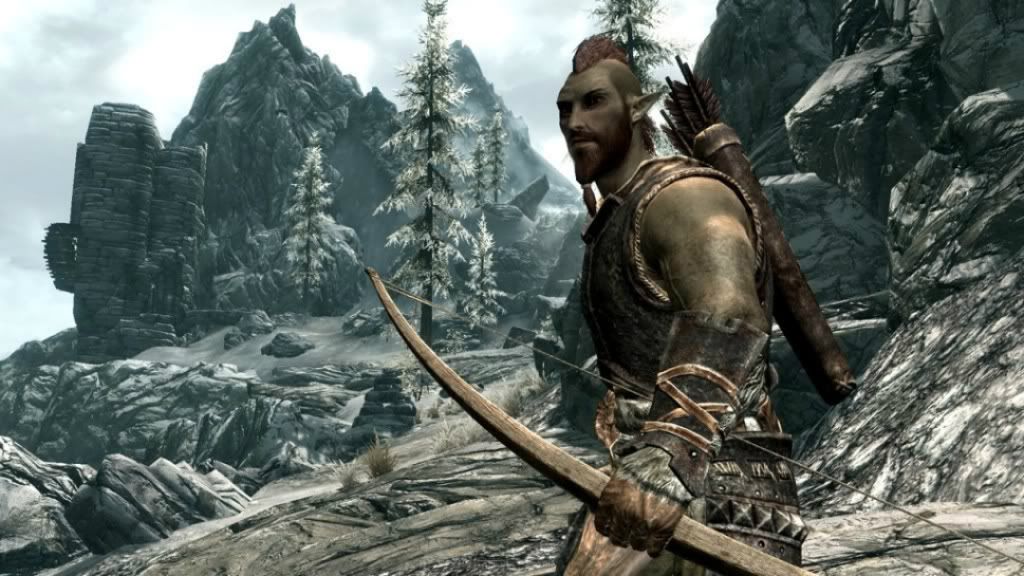 robidoo: A wide variety of games, and consistent great games. I love old school, but there's some friggin' good new school too!
coreymotley: I'm thankful for devs such as @eidosmontreal and @RocksteadyGames that know single player campaigns survive on their own.
bbretterson: A job helping to make them. =)
LasseLund: I'm thankful for the dedication of the team at Rocksteady to give us the ultimate Batman experience in Arkham City.
MPScrimshaw: Companies like BioWare that prove that some developers still listen to the gamer and fanbase of their product at every step of development.
AzumaSensei: Free DC Universe Online! Haven't enjoyed PvP this much in a long time! Crushing heroes' faces beneath my boot. *Evil Villain Laugh*
Via Facebook:
Will Marlett: The ability to mute people during multiplayer games.
Bob Hinshaw: I am thankful for Skyrim and its overly addictive qualities
Phuoc Otc Tran: I'm thankful for this golden Wiimote that came with Skyward Sword. Best controller ever!
Scott Deakin: I'm thankful for online shopping that lets me buy brand-new titles at around half the retail price in the shops.
Tom Heistuman: I'm thankful for the abundance of quality titles that are draining my wallet and growing my backlog. Too much good stuff!
Jonathan Ore: I'm thankful for Steam Sales, although I'm not sure what you're talking about as Thanksgiving was last month. </wootcanada>
Joshua R. Cordova: I'm thankful that the Sonic cycle has finally been broken by Sonic Generations! Well, at least it's been broken for now….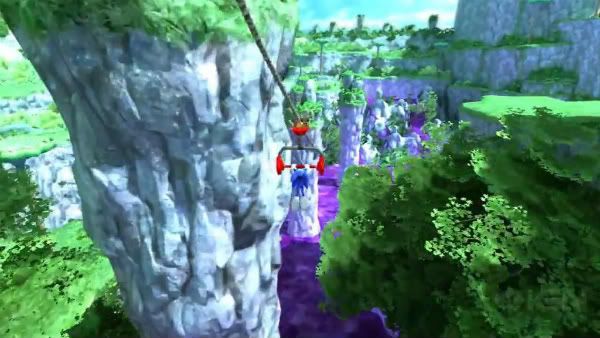 Kevin Ciarkowski: I'm thankful for Xbox Live party chat.
Keita Ohara: The more generous checkpointing that comes with modern gaming
Jay Ong: I'm thankful for online battling and trading in Pokemon.
Broadway Chambers: I'm thankful for the Elder Scrolls series making "save anywhere" not only a respectable feature but a mainstay amongst great developers. Now if we could just get Japan to follow suit with their RPGs. I'm also very thankful to Shoe and Bitmob for the support they've shown me as a writer and as a musician! Much love for that!!!
---
Want to be featured in a future Tweetbook Q&A? Become a Facebook fan or follow us on Twitter and join the conversation! You can also follow individual staff members with this list.