6 non-game gifts for your favorite gamer
This post has been edited by the GamesBeat staff. Opinions by GamesBeat community writers do not necessarily reflect those of the staff.
Full disclosure: International Rectifier sent me a free Powermat set and Subjekt sent me the T.N.T. headphones for this article.
---
So you waited until the last minute to complete your shopping list…you monster. Luckily, your trusty friends at Bitmob are here to help. And praise the lord for that because gamers are a tough crowd: They don't bow to the fashion gods, patronize expensive beauty salons, or play anything that involves cardiovascular activity. If you don't want to get them a gift card for Hot Topic or the Chinese buffet, then feel free to consult this list.
"Oh, for God's sake…they told me that if I ever turned this flashlight on, I would die! They told me that about everything! I don't even know why they bother giving me this stuff if they didn't want me to use it; it's pointless! Mad!"
You won't kick the bucket if you use this spiffy, licensed Portal 2 collectible, but it might save your bacon when you're fumbling for your keys in the dark…even if the diminutive personality core isn't the brightest bulb on the tree. Your pint-sized Wheatley makes a fine keychain, or you can rely on his sage advice at the office.
2) Powermat 2X Wireless Charging Mat
Forgot to charge your iPhone? With the Powermat wireless charging system, you won't miss a second of goofing off at work with Angry Birds.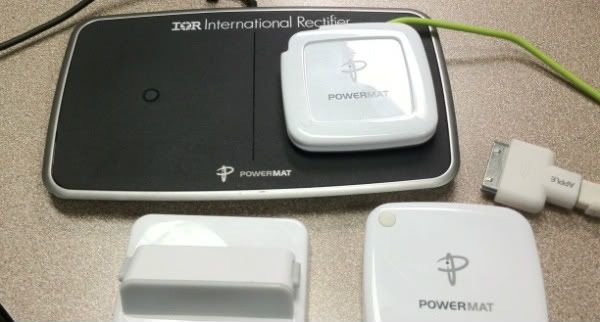 The technology works through magnetic induction. You connect the Powercube Universal Receiver to your favorite portable gadget and place the Receiver on the wireless charging mat. Magnets pull the device into the optimal charging position, and you'll hear a little electronic jingle when it mates properly. The included eight charging tips support everything from the iPhone to the PSP.
3) A trip to the 2012 International Consumer Electronics Show
Every year, upwards of 150,000 geeks, gamers, and industry analysts make the pilgrimage to the holy city of Las Vegas for CES. Anybody with even a passing interest in electronics needs to go to the nerd Mecca once in their lifetime…though these hallowed grounds have hookers and blackjack.
The Consumer Electronics Association (CEA) has sponsored CES since its inception in 1967. Many of the most popular consumer products debuted at CES:
The VCR (1970)
Commodore 64 (1982)
Nintendo Entertainment System (1985)
Xbox (2001)
Blu-Ray Disc (2004)
Until the Electronic Entertainment Expo (E3) spun off on its own in 1995, CES incorporated the gaming industry. And Microsoft just might announce the next Xbox in sin city.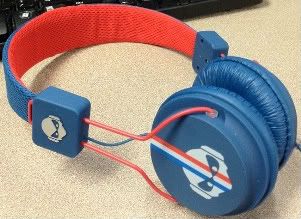 4) T.N.T. headphones from Subjekt
For those times when you don't want your significant other/child to hear a 12-year-old call you a fag 73 times in a row, the T.N.T. is perfect.
Subjekt's headphones are a great gift for anyone who wants to hear every homophobic remark in perfect clarity while teabagging chumps in Halo.
I can personally attest to their noise-cancelling chops: On numerous occasions, my boss snuck up behind me while I was listening to podcasts, YouTube clips, or the radio at work.
If you really love the gamer on your list, you'll get them one of these suckers: a full-size replica of one of the high-speed roadsters from Mario Kart. Don't let Nintendo tell you that they're not for sale. Nintendo of America President and CEO Reggie Fils-Aime said that "When I saw the Karts, I put out a big woo-hoo." You will, too, when you're barreling down I-95 in one of these bad boys.
Banana peels and blue turtle shells sold separately.
6) A six-month membership to Bally's
Just kidding. We don't want to kill them.
---
Be sure to check out these other great gift ideas from Bitmob's 2010 recommendations.