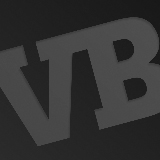 Last month's Saints Row: The Third is over-the-top, completely insane, and probably the most fun you'll have while dressed up in a purple gimp suit committing drive-bys from a parking enforcement vehicle. Naturally, Nerd Cubed has collected the very worst ways to take a dirt nap in the virtual city of Steelport and rolled them all up into one nice video for your amusement. And you will be amused!
So without further ado… How awesome is Saints Row: The Third? This awesome:
Gaming is in its golden age, and big and small players alike are maneuvering like kings and queens in A Game of Thrones. Register now for our GamesBeat 2015 event, Oct. 12-Oct.13, where we'll explore strategies in the new world of gaming.
---