DuckTales' Scrooge McDuck is the worst person ever
Anyone who has spent any time talking to me about games knows that I use DuckTales (NES) as the metric for perfection. Simple, colorful, unforgiving in all the right spots…and oh, that soundtrack! But if you deconstruct the saccharine veneer of the delightful title's protagonist, you will find a sinister shell of a bird.
From a psychology standpoint, Scrooge McDuck is your quintessential old man and earns your trust despite his crabby, insistent nature. He's just like anyone else's cranky relative, set apart only by a fiction filled with adventure few dare to dream of.
Through it all, you know that his love for his nephews will lead him to make the right decisions…at least, until gold scepters get involved.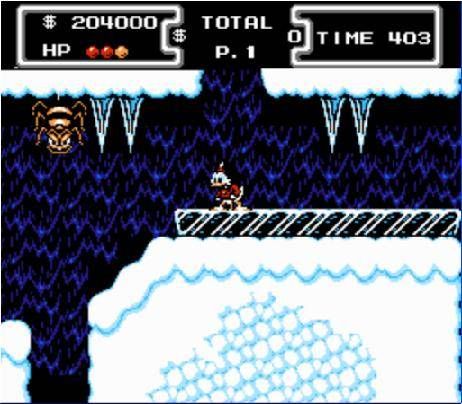 In DuckTales, McDuck seems to just be out for a weekend treasure hunt — a brief loot-grab, if you will. Unfortunately, the greed he showcases during this singularly focused journey shows a malevolence rivaled by few.
His spite for humanity — nay, life — is evident in every step he takes. After destroying indigenous plants in the Amazon and eviscerating every living beast in the frozen tundra, it becomes clear that destruction is his modus operandi.
As a matter of fact, Scrooge doesn't even spare his feathered family and friends (people you were silly enough to think he cared about) during his coinage-fueled escapade.
As a fan, don't you just love that goofy Launchpad McQuack guy! Well, that's tough noogies, because McDuck's got treasure to find and Launchpad's ass is staying trapped underneath the Himalayas. While we're at it, Gizmo Duck can stay on the moon and Louie's got a snowball's chance in hell of getting out of the African Mines alive.
Even the "bosses" are merely pawns in McDuck's twisted game of bloodletting. Take Magica De Spell in Transylvania. She was just minding her own business, working on an old fixer-upper opportunity she'd been renovating with her dear mummies…until McDuck broke in and started whacking the shit out of everything with his cane.
"The Coin of the Lost Realm?" she says, confused. "I don't understand! You're destroying my house just for a family heirloom?!"
McDuck replies coolly, a la Horatio Caine, "Put it on my bill."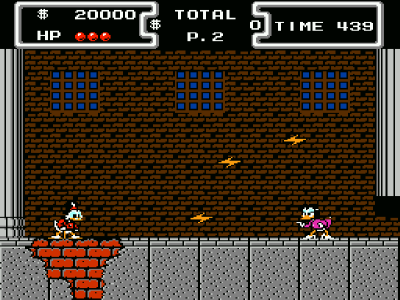 Scrooge McDuck is on the warpath, and nothing is safe. We're talking about a duck that sees green cheese as an investment opportunity. Got a moldy lump of leftover Gorgonzola from a Thanksgiving party? He'll be after you, too; he's that ducking insane.
You'd put down your defenses because you trusted him, and that's the point where psychology failed you. He was the unassuming, elderly type who just happened to have scads of money, that's all! But some moron had to let it slip that there's a magic scepter underneath 70 feet of snow, and, well…let's just say it was all fun and games until Mrs. Beasely got assaulted in a fit of quacking rage.
We're conditioned to expect morals from games, like "Justice will prevail," or "Pigs make great mechanics." So what is the moral of DuckTales? Hide your kids and hide your wife, that's what. Or you'll be next in line to find out what they mean when they say, "It's a duck blur."