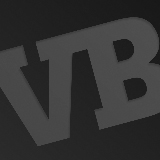 In a major attempt to diversify, traditional video game publisher THQ is launching its Margaritaville Online social game on Facebook today.
Inspired by the Jimmy Buffett song, the game is an escapist fantasy and a major release for Agoura Hills, Calif.-based THQ. The has been making traditional PC and console games for more than a decade, but it's struggling to set itself apart by creating unique games in a market where it has huge rivals. Games like this one are experimental, but they're also meant to show that THQ's management, led by longtime chief executive Brian Farrell, can adapt to the times.
---
From VentureBeat
Gaming is in its golden age, and big and small players alike are maneuvering like kings and queens in A Game of Thrones. Register now for our GamesBeat 2015 event, Oct. 12-Oct.13, where we'll explore strategies in the new world of gaming.
---
One way that THQ can help distinguish this particular game from the thousand of other Facebook immatators, is with the well-known Jimmy Buffett affiliation. Buffett's 1977 song Mararitaville was a smash hit when it came out and has now been drilled into the memory of anybody older than 40, which is one of the biggest audiences for Facebook games. The song's lyrics paint a picture of the laid-back (drunken) lifestyle in a beach community, but it has become synonymous with the good life in paradise. Buffett went on to write novels that have also been tapped for content by the game designers.
"The Margaritaville laid back state of mind is inherently social, and this game has captured the spirit of that lifestyle," said Jimmy Buffett, who consulted on the game. "With Margaritaville Online, fans across the globe can party together any time and any place."
The title will be available at the outset on Facebook and the iPad, with an iPhone version coming soon. Besides Zynga, THQ's rivals include Electronic Arts and Take-Two Interactive, which are also among the hardcore gamer makers. The Margaritaville game is yet another big test as to whether the upstart indies or the big traditional game makers will succeed in the new social gaming world.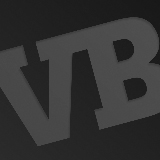 At the beginning of the game, you create your character and then go into a bookstore seeking shelter from the rain. Eventually, you come across a book by Jimmy Buffett, the singer who popularized the Margaritaville song. You're then transported to an tropical paradise called Margarita Island, where you are greeted by Captain Frank. Frank asks you to pick up trash on the beach, which starts the game play. Then you go on to complete tasks such as shooting slingshots at pirates who invade the shore.
The animations in the game are pretty good and the art is vivid and colorful — considering this is a Facebook game. In the scene pictured in the image on the right, it looks very three dimensional.The water effects are very well done, as you can see from the distorted reflections of the house and the moving fish below the surface.All the while some Caribbean music plays in the background.
The game is two-dimensional, played from a 3D-like overhead perspective. In that sense, it ups the ante for Facebook games, which are dominated by Zynga.
With the Margaritaville game, friends will be able to play and party with great music and frozen concoctions in an open easy-going world. The game has exotic adventures, customized bars and outfits, boats, and playful mini-games. I suppose you could say it's a celebration of drinking, but I don't think THQ is going to market it that way. While there are bars and alcoholic beverages for players over 21, the focus of the game is the "social paradise vibe," THQ says.
Michael Lustenberger, vice president of global brand management at THQ, said that the cross-platform game will allow players to switch between platforms easily and still enjoy a high-quality, rich experience, whenever they feel like they're in the "Margaritaville state of mind." He also said the Jimmy Buffett brand adds authenticity to the escapist brand, taking people to a better place than where they are. The game has more than 150 quests, 30 zones and a dozen mini games.
The game was developed over the past 10 months by Vancouver, Canada-based Exploding Barrel Games and published by THQ as a free app. Uses can opt in to buy in-game premium items as well as a one-time Parrothead Membership upgrade. The iPhone app will be a companion app that allows players to access mini-games from the Facebook and iPad versions.
Most of the development team came from EA Canada and worked on console games like Skate and Need for Speed. They used the Unity Technologies Unity 3D engine to create an island with both 2D and 3D adventures.
Lustenberger said that Facebook will feature the game on various promotional games. Players can also share it with their friends. It will also be featured at various Jimmy Buffett concerts, Margaritaville hotels, restaurants, casinos and resorts, as well as cross promotions with our friends at Anheuser Busch (Landshark) and Caesars. There is a Margaritaville Online boat sailing on Las Vegas Boulevard (The STrip) in front of the Margaritaville casino and restaurant in Las Vegas.
"We plan on traditional tactics like search, social, advertising, and community outreach, as well as many acquisition and retention initiatives including Margaritaville Moments, a mobile companion application for iPhone that connects the virtual gaming world with the real living world," Lustenberger said. "This will provide in-game rewards for out-of-game engagement based on people and players living the Margaritaville lifestyle. Players will earn badges by sharing real-world Margaritaville moments with friends, such as drinking a margarita, watching a sunset or eating a cheeseburger in paradise. The application will also feature several mini-games that directly tie back to the Facebook and iPad versions."