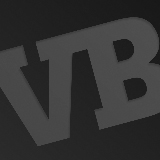 Video game publisher Activision has announced that Call of Duty: Modern Warfare 3's content season for Call of Duty Elite members on the PlayStation Network will kick off on February 28 with the release of two new multiplayer maps, Liberation and Piazza.
Liberation takes place in a militarized Central Park and features a landscape suitable for long-range sniper and LMG kills, while the Piazza map features blind corners and a complex network of branching pathways in an idyllic Italian village.
The maps were released on the Xbox 360 last month as part of an exclusivity deal the publisher made with Microsoft, a deal that is no doubt unpopular with many PlayStation owners, especially non-premium Elite members who will have to wait even longer than premium members to download the content.
Call of Duty: Modern Warfare 3's content season is being co-developed by Infinity Ward, Sledgehammer Games, and Raven Software.
Gaming is in its golden age, and big and small players alike are maneuvering like kings and queens in A Game of Thrones. Register now for our GamesBeat 2015 event, Oct. 12-Oct.13, where we'll explore strategies in the new world of gaming.
---