Backgrounded: 10 weird video-game details you never noticed
This post has been edited by the GamesBeat staff. Opinions by GamesBeat community writers do not necessarily reflect those of the staff.
As I waited for my turn to play at the arcade, I killed time contemplating background objects and characters in video games. I appreciate the amount of detail developers add to each level, but some of the stuff you can find back there is freaky, terrifying, and disturbing. Check out a few examples.
---

Fatal Fury 2 / Fatal Fury Special

In Fatal Fury 2, a bunch of people gather at a truck stop to watch Big Bear fight. It seems normal enough, but look at the same scene in Fatal Fury Special. The regular, wholesome onlookers morphed into half-nude bodybuilders. And what's the deal with the sheep?
---

Bad Dudes vs. DragonNinja

A wooden sign in the first level of Bad Dudes reads: "FOR SALE: I LIKE DECO GAME!" Could it be an advertisement for Rocksoft's Deco Online 17 years before the massively multiplayer online role-playing game launched?
---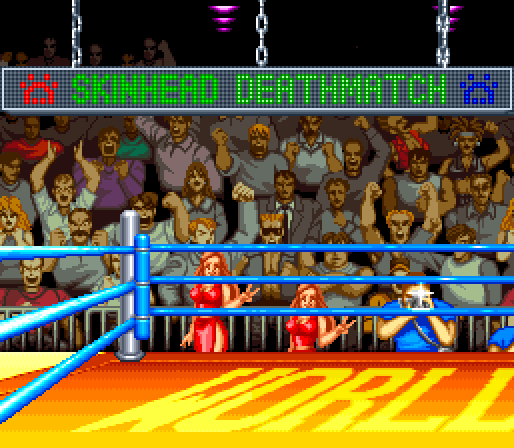 World Heroes 2

If you choose Death Match Mode in World Heroes 2 you'll find a scrolling marquee above the France stage with the message: "skinhead deathmatch." Avoiding deadly hazards while battling foes is bad enough…now I also have to deal with neo-Nazis?
---

The King of Fighters '94

Everyone needs "mo' money," especially this San Francisco hooker from The King of Fighters '94.
---

Art of Fighting

Whoever wrote "crush kids" on the wall really dislikes children. Or maybe it's the name of a gang. Whatever the case, this scene really bums me out.
---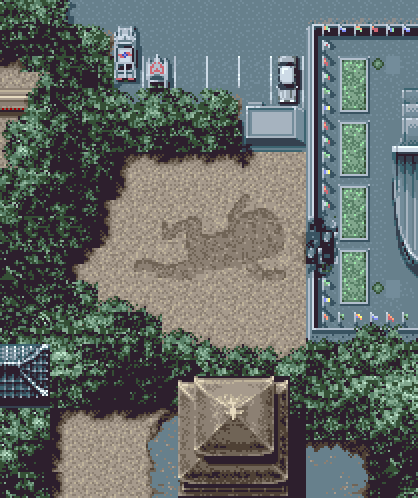 Aero Fighters 2

The last thing I expected to find in the Kyoto, Japan level of Aero Fighters 2 was a giant silhouette of a baby on the ground. Could this be a trick from alien invaders? Seriously, what the hell is going on?
---

Savage Reign

No place called "Palace of Fun" is complete without a clown seducing a hippopotamus in a poorly-lit corner while another guy watches. What's the bucket for? The expression of the hippo on the right says: "You can milk me anytime. And yes…I'm male."
---

Fatal Fury

I have nothing against sausages, but the wieners decorating this West Subway hot dog restaurant creep the hell out of me.
---

Art of Fighting 2

Mickey's boxing ring from Art of Fighting 2 features a peculiar poster on the wall. It's some kind of dude wearing mouse ears, making a duckface, and screaming "Ora! Ora!" Oh, I get it. Mickey Rogers…Mickey Mouse…duckface…. Nah, it makes no sense.
---

Marvel Super Heroes vs. Street Fighter

This last image is not weird…it's actually awesome. Some characters from both Marvel Comics and Capcom titles hang inside capsules above Apocalypse's stage. Two of the prisoners are Street Fighter's Guile and Charlie. The Flash-kicking duo fight boredom by chatting with each other through handheld radios.