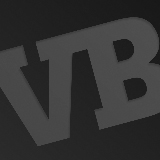 Here's some of the stories that ran only on GamesBeat this week. We're running more stories exclusively on the GamesBeat section of VentureBeat now, particularly when the stories are mainly of interest to game readers. The broader interest stories are running on VentureBeat as well. And please visit the GamesBeat section to catch up on game news. We're ramping up our game coverage, so you'll find more and more news at GamesBeat.
Here's some of the stories that appeared exclusively on GamesBeat:
Hardcore social game firm Kabam moves its headquarters to San Francisco
---
From VentureBeat
Gaming is in its golden age, and big and small players alike are maneuvering like kings and queens in A Game of Thrones. Register now for our GamesBeat 2015 event, Oct. 12-Oct.13, where we'll explore strategies in the new world of gaming.
---
Gene Simmons says a KISS Angry Birds game is coming
PSN to get new Call of Duty: Modern Warfare 3 maps on Feb. 28
Ubisoft server transition will make always-on DRM games unplayable
Trion Worlds announces Rift Lite, offers first 20 levels of online game for free
PlayStation Network to be down for maintenance most of Thursday

Online Warmongers' founder on building a balanced free-to-play shooter (interview)
100 year old gamer uses Nintendo DS to keep her mind active
Tips and Tricks: The Final Fantasy XIII-2 game guide
Classic online game EverQuest celebrates 13th birthday with switch to free to play business model
Speech recognition trial uses DS consoles to help children with hearing difficulties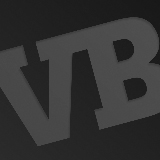 And don't miss some of our bigger stories in gaming this week. We had some great exclusives
The DeanBeat: Billionaire Mark Pincus breaks out of quiet period (exclusive interview)
Review: How Final Fantasy XIII-2 saves the franchise…for now
Curt Schilling anxiously awaits his "opening day for games" (interview)
Xbox co-creator Seamus Blackley launches mobile-game startup with Atari arcade veterans
THQ CEO admits confidence was "misplaced" on children's video games
Elite game group recruits board members from the new guard at Nexon and Zynga
Richard "Lord British" Garriott in space: "I might just sit up in my window in orbit and write the next game" (interview)
Zynga CEO: We aren't the copycats on Bingo social game (exclusive interview)
Buffalo Studios blasts Zynga for copying Bingo Blitz social game
Spry Fox sues 6waves Lolapps for copying Triple Town game