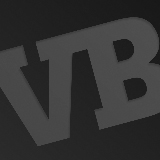 This week marks the launch of the PlayStation Vita, the successor to Sony's PlayStation Portable handheld gaming device. Launched last December in Japan, the Vita did not fare particularly well, being consistently outsold by its predecessor even during the Christmas shopping period. Part of the blame lay on a more Western-friendly lineup of launch titles, but is another portable device really what the mass public wants, or are we all satisfied with our multipurpose iPhones and tablets?
We've already got a ton of Vita-related content to help you decide whether the device and its games are worth the $250 point of entry, and throughout the week we'll be releasing more reviews, more features, and giving away more free games.
---
From VentureBeat
Got B2B problems? We've got the lead generation secret sauce. This free exec roundtable offers premium help from the best minds in lead gen.
---
That's right, VentureBeat is giving out tons of free games for the Vita, and all you have to do to be entered is re-tweet this post on Twitter and/or like GamesBeat on Facebook.
FEATURES
PlayStation Vita: THE Hardware Review
REVIEWS
Hot Shots Gold: World Invitiational
ARTICLES
Sony's PlayStation Vita starts moving off the shelves
Sony games marketing chief: PS Vita to be biggest U.S. marketing spend ever for Sony
Amazon, Target, and Best Buy holding "Buy 2 Get 1 Free" sale for Vita games
Amazon reveals best-selling video games worldwide (Feb 13-18)
Report claims developers are abandoning PlayStation Vita for Nintendo 3DS
ATT unveils wireless data plans for PlayStation Vita
Icon Games: Ongoing PS Vita development "difficult" and "a little scary"