Puzzler: Guess the fighting-game projectiles (round 2)
This post has been edited by the GamesBeat staff. Opinions by GamesBeat community writers do not necessarily reflect those of the staff.
Fighting-game characters hurl all sorts of garbage at each other to win a fight. Study the following images of projectiles, and name their owners. How hard can it be?
---
A) King Lion (Neo Geo Battle Coliseum)
B) Dizzy (Guilty Gear X)
C) Akari Ichijou (The Last Blade)
D) Shadow Dio (JoJo's Bizarre Adventure)
---
A) Kotaro Fuuma (World Heroes)
B) Kenji (Red Earth)
C) Hanzo Hattori (Samurai Shodown V Special)
D) Bang Shishigami (BlazBlue: Calamity Trigger)
---

A) Spinal (Killer Instinct)
B) Marrow (Marvel vs. Capcom 2: New Age of Heroes)
C) Zarak (Weaponlord)
D) Bones (Double Dragon V: The Shadow Falls)
---
A) John Crawley (Art of Fighting 2)
B) Rolf (Galaxy Fight: Universal Warriors)
C) Sho Kamui (Breakers)
D) Sengoku Manjimaru (Far East of Eden: Kabuki Klash)
---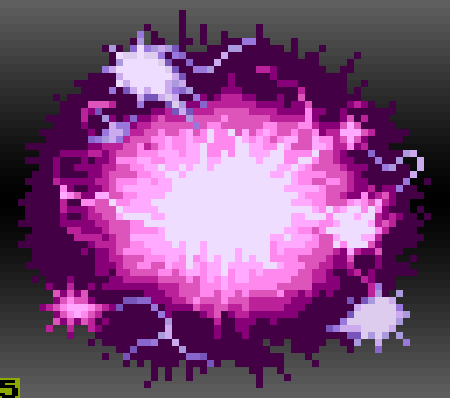 A) Magneto (X-Men: Children of the Atom)
B) M. Bison (Street Fighter Alpha 3)
C) Jin Chonshu (Fatal Fury 3: Road to the Final Victory)
D) Thanos (Marvel Super Heroes)
---
A) Gawaine Murdock (Cyberbots: Full Metal Madness)
B) Ultimate Rugal (Capcom vs. SNK 2: Mark of the Millennium 2001)
C) Goh Kidokoro (Aggressors of Dark Kombat)
D) Iori Yagami (SNK vs. Capcom: SVC Chaos)
---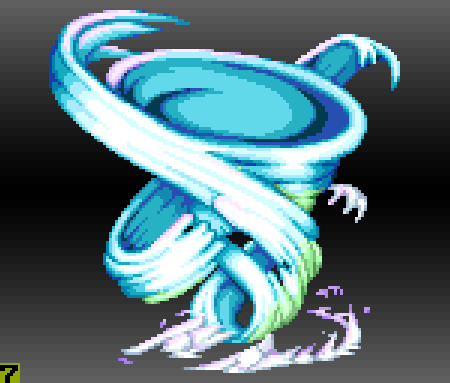 A) Hydron (Capcom Fighting Evolution)
B) Ray Fillet (Teenage Mutant Ninja Turtles: Tournament Fighters)
C) Rikuo (DarkStalkers)
D) Captain Kidd (World Heroes Perfect)
---
A) Xavier Pendragon (Eternal Champions)
B) Hotaru Futaba (Fatal Fury: Mark of the Wolves)
C) Chun-Li (Street Fighter: The Movie)
D) Sasuke (Ninja Master's)
---
A) Clown (Fighter's History Dynamite)
B) Gambit (X-Men vs. Street Fighter)
C) Joker (Savage Reign)
D) Tessa (Super Gem Fighter Mini Mix)
---
A) Gargos (Killer Instinct 2)
B) Boogerman (ClayFighter 63⅓)
C) Goro (Mortal Kombat)
D) Chaos (Primal Rage)
---
Bonus: ?
---
Block, jump over, or parry your way to page two for the answers, and click here for more puzzling projectiles.
Puzzler: Guess the fighting-game projectiles (round 2) answers:
---

C) Akari Ichijou (The Last Blade)
---

D) Bang Shishigami (BlazBlue: Calamity Trigger)
---


B) Marrow (Marvel vs. Capcom 2: New Age of Heroes)
---

A) John Crawley (Art of Fighting 2)
---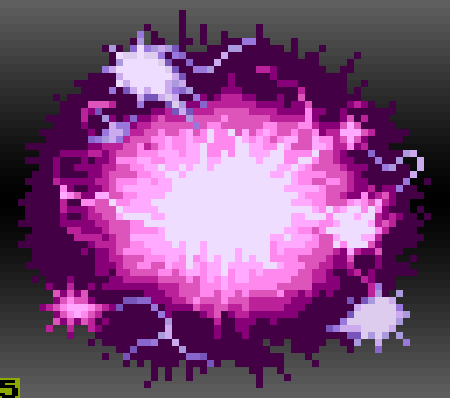 B) M. Bison (Street Fighter Alpha 3)
---

D) Iori Yagami (SNK vs. Capcom: SVC Chaos)
---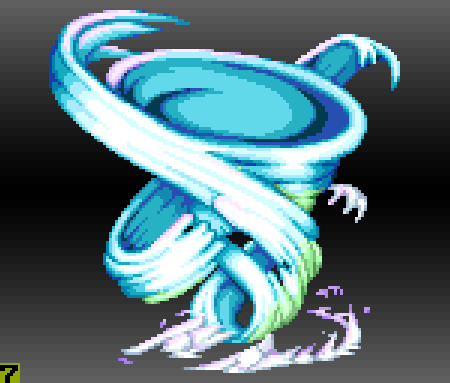 A) Hydron (Capcom Fighting Evolution)
---

B) Hotaru Futaba (Fatal Fury: Mark of the Wolves)
---

A) Clown (Fighter's History Dynamite)
---

C) Goro (Mortal Kombat)
---

Bonus: Tesse (Waku Waku 7)