The gentler side of Mortal Kombat's Shao Kahn
This post has been edited by the GamesBeat staff. Opinions by GamesBeat community writers do not necessarily reflect those of the staff.
Tired of destroying countless souls and enslaving entire races, Mortal Kombat's Shao Kahn decides to retire and move to the only realm he never conquered: Earth.
As a "regular" citizen of our planet, the former ruler of Outworld tries out new activities to kill time. Hopefully that's all he's killing.
---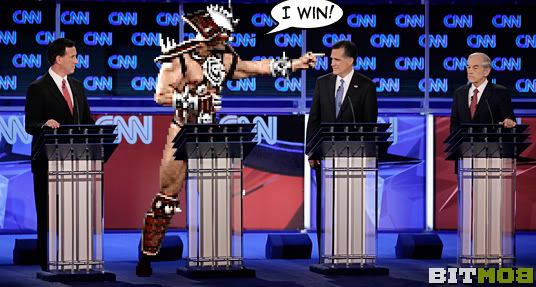 Shao Kahn at a debate for the 2012 Republican Party presidential nomination. The shoulder pad-wearing oppressor answers every question with "I win!", and every time he is correct.
---

Kahn explores prop comedy using a brand-new, revolutionary gimmick: smashing watermelons with his Wrath Hammer. No one survived.
---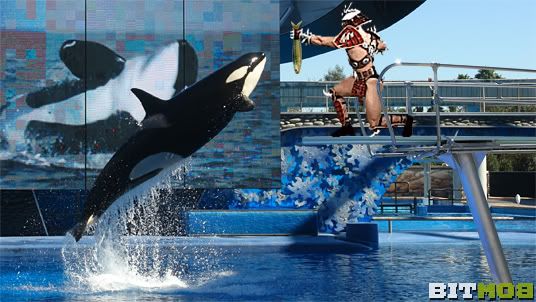 Fascinated by black-and-white fat things, the old Emperor nabs a part-time gig feeding orcas at SeaWorld.
---

Back in Outworld, Shao Kahn used to skate over rotting carcasses of fallen heroes. All the practice paid off, as the masked warlord wins the gold medal in Olympic figure skating.
---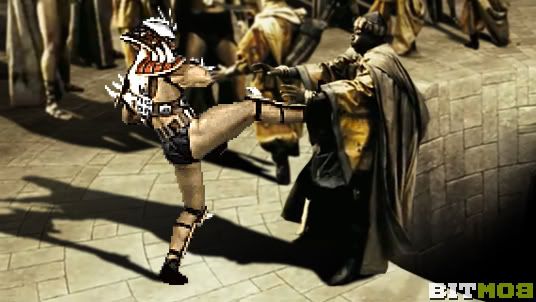 The muscle-bound tyrant plays every single Spartan in the remake of 300, now known as "The Pit."