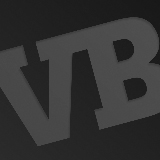 Here are some of the stories that ran on GamesBeat this week. We're running more articles exclusively in the GamesBeat section of VentureBeat, particularly when they're mainly of interest to our game readers. The broader-interest posts will continue to run on VentureBeat as well. Please visit the GamesBeat section to catch up on the latest game news. We're ramping up our game coverage, so you'll find a larger amount of deeper news at GamesBeat.
Here are the best stories that appeared exclusively on GamesBeat this week:
---
From VentureBeat
Gaming is in its golden age, and big and small players alike are maneuvering like kings and queens in A Game of Thrones. Register now for our GamesBeat 2015 event, Oct. 12-Oct.13, where we'll explore strategies in the new world of gaming.
---
Survive the real zombie apocalypse, in an abandoned UK shopping mall
Darksiders II is a competent blend of Prince of Persia, Devil May Cry, and Castlevania (preview)
Blizzard launches World of Warcraft: Mists of Pandaria beta
4JStudios readying Minecraft for May 9 release on XBox 360
Free-to-play games catching MMO subscribers' attention (and wallets)
Gamers held the line: Mass Effect 3 ending is being addressed
Waveform proves you don't need guns to save the galaxy (review)
EA server shutdowns another example of why online passes are a bad idea (editorial)
Street Fighter X Tekken on-disc content will reportedly cost over $100 to unlock
Pre-Mortem: King's Bounty project lead introduces new race and units (exclusive)
And here are some of the big game stories of the week:
No Angry Birds Space on Windows Phone is a troubling sign for Nokia
Are casino games hot? Mobile Deluxe thinks so (exclusive)
With 6,000 followers, Zipline launches Moai game-dev platform
Digital game sales reach $3.3B in U.S. and Europe in Q4
Nvidia reclaims title of world's fastest graphics chip with Kepler launch
After 35 draws, OMGPOP finally got it right (interview)
OMGPOP chief revenue officer talks turkey on numbers and scaling [exclusive video]
Zynga buys OMGPOP for a reported $200M
Zoosk integrates gamification into its online dating community (interview)