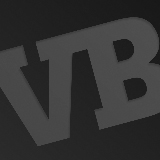 The gaming community has taken all sorts of liberties with The Elder Scrolls V: Skyrim, sometimes making the game Bethesda should have, and sometimes, making things that cannot be unseen. Ever. More on that soon….
Today's selection of Skyrim mods include a variety of Slave Leia costumes for that special someone, above, as well as Magicka Sabers (lightsabers), below. You can also convert the moon into a Death Star, should you be so inclined.
The Slave Leia mod isn't quite an exact replica, unfortunately — it's more like the version you'd buy at Party City, but the "barely there bikini/cloth" combination is delivered well enough. And best of all, Carrie Fisher isn't wearing it.
I was also going to include a bunch of Force spell mods, but in Skyrim those are just called "Shouts."
Follow the links to download these mods and more:
Gaming is in its golden age, and big and small players alike are maneuvering like kings and queens in A Game of Thrones. Register now for our GamesBeat 2015 event, Oct. 12-Oct.13, where we'll explore strategies in the new world of gaming.
---