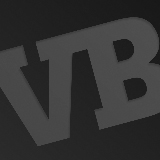 The Mass Effect 3 ending controversy has spread far and wide since the game's March 6 release. The reaction has polarized the entire gaming industry, but despite being berated by the hivemind-like mantra of "gamer entitlement" by journalists, fans who pushed for more closure (and eventually got it) have been surprisingly collected and well-spoken.
However, among the thousands of comments I've read across dozens of sites and forums, one has stood out to me and others. Keep in mind this is just one fan's opinion, and I don't necessarily agree with everything that is said, personally, but I think it most clearly illustrates why BioWare's alleged mishandling of the Mass Effect 3 ending is such a big deal to so many people.
---
From VentureBeat
Gaming is in its golden age, and big and small players alike are maneuvering like kings and queens in A Game of Thrones. Register now for our GamesBeat 2015 event, Oct. 12-Oct.13, where we'll explore strategies in the new world of gaming.
---
The full unedited comment can be read below. Be mindful that it has major spoilers:
Hi Bioware Team,
I am from Canada,

I don't post on game forums anymore, I only registered yesterday to post my thoughts on the conclusion of your trilogy. The entire game is an excellent masterpiece filled with drama, character development and gratification, ending with a final assault on our home planet, to take back the Earth. Your entire game invoked this emotional entanglement that I haven't experienced since I grew up. I played the first Mass Effect as a teenager and the story that you told was dark, but inspirational – like the beginning of an epic.

I waited five years to finally complete my Chinese Shepard playthrough. I wanted to save China, luckily according to the picture of the planet when you take back the Earth, China was not hit as hard as Europe or North America, and many of those interior Chinese were spared the reaper invasion. The best part about playing your trilogy was getting to know the characters. Garrus, Ashely, Kaiden, Liara, Tali, Wrex, Joker – then you introduced new ones, Jacob, Miranda, Thane, Samara, Mordin, Jack, Edi, and Grunt. Throughout the course of the Mass Effect trilogy, character development has been the biggest part of the Mass Effect experience in my case, equal to you giving us the chance to choose how this game progresses. My Shep liked aliens, since there were no Chinese squadmates.

99.5% of your game was literary genius, an epitome of interactive story telling, a wonderful work of fiction that captured the imaginations and fears of thousands spanning across cultures and backgrounds. The death of Mordin Solus, the Krogans, The Quarians and Geth, Cerberus, Khalisah Al Jilani breaking into tears over the loss of the Human homeworld, there is a message of hope in all this. If we are able to sacrifice our own integrity and stop thinking about our own personal morality, we might just pull this off: Or the Paragon route, which Chinese Shep took obviously, being from Canada.

99.5% of your game will go down in history, not just for video gaming, but as an art piece, one of the most engaging and personal stories ever told. A game that Bioware can tuck in its belt, like you did with KOTOR, where your company can set the benchmark that all other companies try to emulate. I know Bioware isn't just about the money. It may be a business, it may be incorporated and have shareholders, but the employees at Bioware are designing Art. We know you care about the products you put out into the marketplace, it is evident by the extreme attention you put into continuity and the little quirks that make us smile.

Designing and making video games is not fun, its hard work, long hours and stressful. Like a lot of jobs. However, an accountant does not get to sit back at the end of the day, point to something and say "I created this. I and my entire community put in untold hours and created this masterpiece." Except for, of course, if you have accountants at Bioware. This is the sad part about your fans reaction. 0.5% of your game is flawed, and I wouldn't believe it. but 0.5% of that is at the end and it completely invalidates anything that was accomplished across three games. The hours you put into Mass Effect 1, 2 and 3 are now meaningless to the story.

I believe that Mass Effect fans are upset because the universe they have grown to love, is the reason they played Mass Effect 3. Reapers were coming to destroy it, and kill everyone. We all hoped we could stop it, or even loose to the Reapers. The way the story ended, with the mass relays gone, the Geth dead, perhaps those relays exploded and killed everything, if you chose destroy, well universe is saved sort of, and that is a reasonable conclusion for real life. I mean we all die anyways and the impacts that the majority of us have is negligible in the world, a world that will forget us, but Mass Effect isn't as depressing as real life. In Mass Effect you can't get cancer and humans live beyond one hundred years, all the characters that have bad parents end up super powerful biotics or something.

The soul crushing that Mass Effect 3 is a great ride. Thane, Mordin, Legion, Tali, Miranda, the way they die, the way countless people in this universe perish, is the most depressing ride that I have ever seen through a median like this, and it is beautiful. The endings are nothing like this. Somehow these endings managed to invalidate three games full of choices. Other people have expressed the reasons why the ending makes all of our Shepard's choices redundant. All this game needs to be that epitome of storytelling, is a good ending. The reception that your fans are showing is an indicator that the current ending is not good. If Bioware employees put this much passion, love and spent life into making this game as perfect as they can, isn't it doing all that work an injustice by allowing 99.5% of that wonderful epic piece of storytelling to be ruined by 0.5% of work that wasn't so good, which is understandable, we know you were under a lot of stress during this project. Bioware employees are human beings, and a lot of them are Canadians, which makes them more Human.

I will pay $10 to download DLC that fixes the endings and bring closure. The current ending seems to conjure up this feeling inside me, "What was the point of playing?" I would try to answer "The Experience," but that has all been devalued by five minutes of gameplay. I hope we can have our really depressing endings, and our endings that are not as depressing. I was planning on buying the extra DLC like Arrival and Kasumi after I finished Mass Effect 3, but with this conclusion, I feel like it was all for nothing. My choices didn't really matter.

Sincerely,
Nova Scotia
via BioWare forums