Mean girls: Female fighting-game characters talk trash
This post has been edited by the GamesBeat staff. Opinions by GamesBeat community writers do not necessarily reflect those of the staff.
Sticks and stones may break your bones, but words can leave permanent, emotional scars and traumatize you for life.
Women are masters of psychological warfare, especially female brawlers in fighting games. Enjoy (or cringe at) the following humiliating, belligerent, and insane post-match insults.
---

Chun-Li has an extraordinary shit stain on her panties.

A bit of blood under Mizoguchi's armpits should do the trick.

The question of whether Double Dragon's Marian is a bitch or not has been answered.

Is Yuri talking to the camera operator?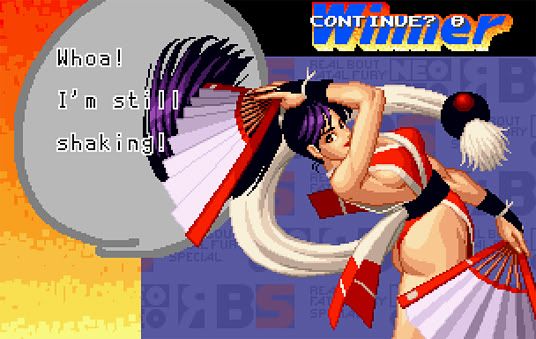 I'll take that as a compliment.

Poor Marstrius probably doesn't even understand English.

I bet you're curious to know which one it was.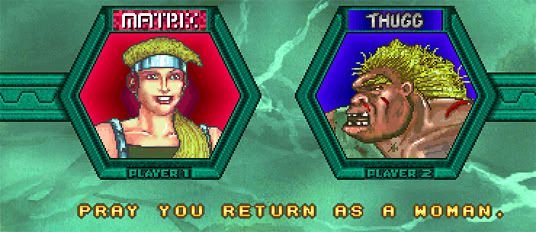 Is being a woman that bad?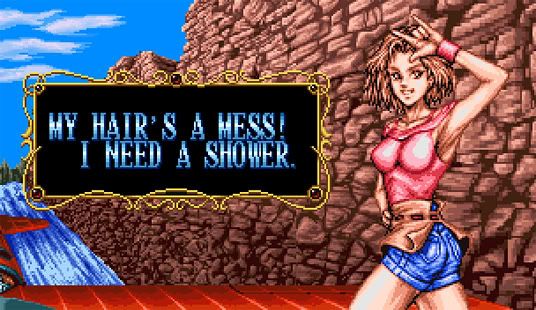 Not pictured: Amon's corpse flying into the distance after being murdered.

If you think "Yankee" is the aggravation here, then you too are slow.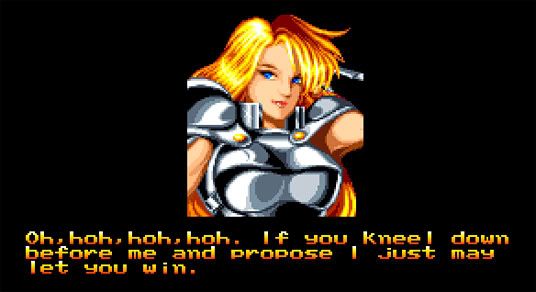 It's a trap!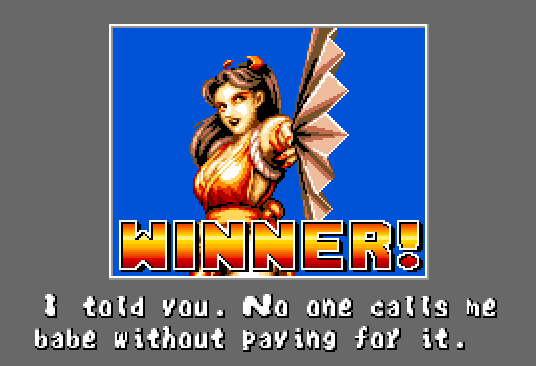 How much?

I have a feeling we missed something interesting….

How many schoolboys has Yungmie fought?

Dirty bikers can't get a break.
---
Continue to page two for more verbal abuse.

Sounds like a date to me.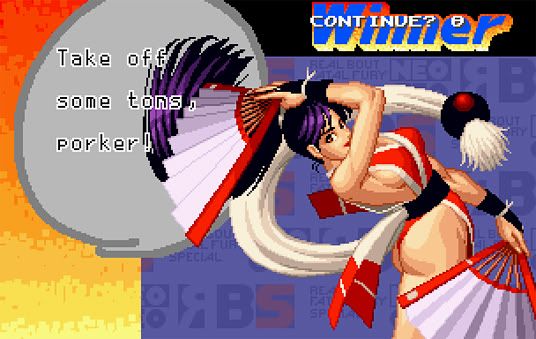 Man, these girls don't take too kindly to obesity.

Who gives a shit?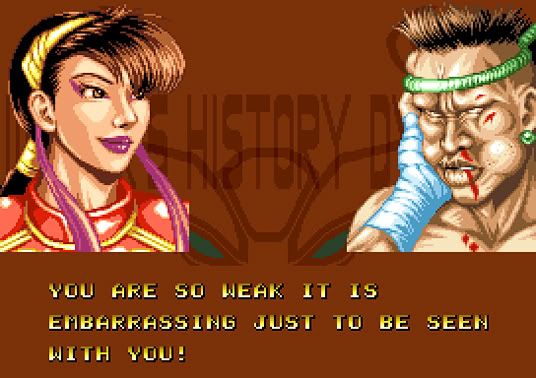 I have to agree with Feilin on this one. Even Samchay's stance is pathetic.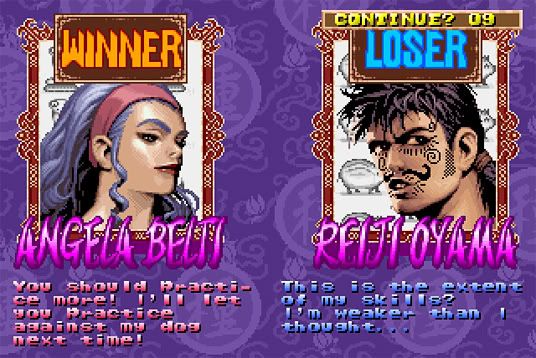 Angela made Reiji Oyama her bitch.

Is that really something you want to say to a convicted rapist?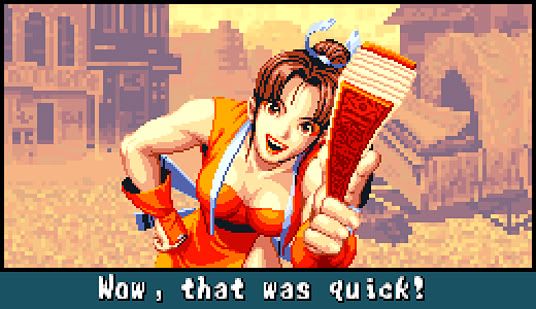 Andy Bogard's secret is exposed.

That can't be good.

What do you call a woman that acts like a dick?

Oh yeah, fo sho…. Actually I have no idea what she just said.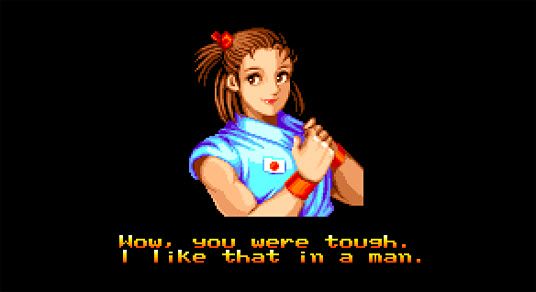 Too much information.

It's a coincidence that Lord Wülf's favorite rock band is Limp Bizkit.

Type 2 diabetes is not Burnov's only problem.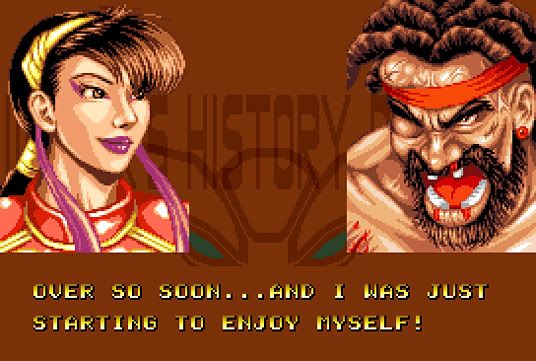 This quote is particularly disturbing if you look at Zazie's face for more than two seconds.

That's actually a really nice gesture from Blue Mary, but what she really offers to wipe is your sweat. I couldn't help myself….