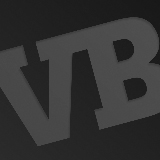 Unlike Diablo III, Runic Games' long-awaited Torchlight II still doesn't have a release date. What is does have, however, is pets, and lots of them — something that you can no longer say about Blizzard Entertainment's upcoming dungeon crawler.
As you can see, Runic has notably increased the options for a furry (or scaly) companion since the original Torchlight:
You can find a more detailed look at each of the pets at the official Torchlight II site.
Gaming is in its golden age, and big and small players alike are maneuvering like kings and queens in A Game of Thrones. Register now for our GamesBeat 2015 event, Oct. 12-Oct.13, where we'll explore strategies in the new world of gaming.
---