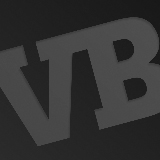 If you follow VentureBeat, but don't regularly check our GamesBeat site, here's a list of the best games stories we ran over the last seven days that you may have missed. With all the PAX East 2012 previews and downloadable game reviews hitting, this was a busy week.
Among the news, Commodore founder Jack Tramiel passed away at 83, and Sony killed off its Qore digital game magazine.
Other GamesBeat stories included:
Kinect/voice support coming to Skyrim
---
From VentureBeat
Get faster turnaround on creative, more testing, smarter improvements and better results. Learn how to apply agile marketing to your team at VB's Agile Marketing Roadshow in SF.
---
PAX East 2012: Loadout game is like a Looney Tunes cartoon directed by Quentin Tarantino (preview)
UK-based startup game company reaches one million players…and counting
Sony kills off Qore digital game magazine
Spirit Camera: The Cursed Memoir is creepy enough while it lasts (review)
Spec Ops: The Line is hiding something (preview)
Retro graphics and relaxing puzzles help Fez rise above a troubled history (review)
PlayJam partners with Miniclip to bring gaming to Smart TV
The 4 best finds at PAX East 2012
Spirit Camera: A scary event for a scary game (video)
Why Max Payne 3 could be this year's next big blockbuster video game
PAX East 2012: BioWare faces its (not-so) angry fans
And the following stories also appeared on VentureBeat:
Game sales fall 25 percent in March despite hot sales of Mass Effect 3
At 2.5B games played a month, King.com reaps benefits from its casual Saga titles on Facebook
Health insurer Aetna to give away Mindbloom Life Game
Warhammer Online: Wrath of Heroes enters open beta
GameStop stores in California to require DLC warning on used games
Why video games are good for you — the cheat sheet
Commodore founder Jack Tramiel dies at 83
PAX East 2012: Storytime with 20-year game veteran Jordan Mechner