Niantic Labs' John Hanke will be delivering a fireside chat for AR/VR day (augmented reality/virtual reality) at GamesBeat 2016. Get a ticket here!
---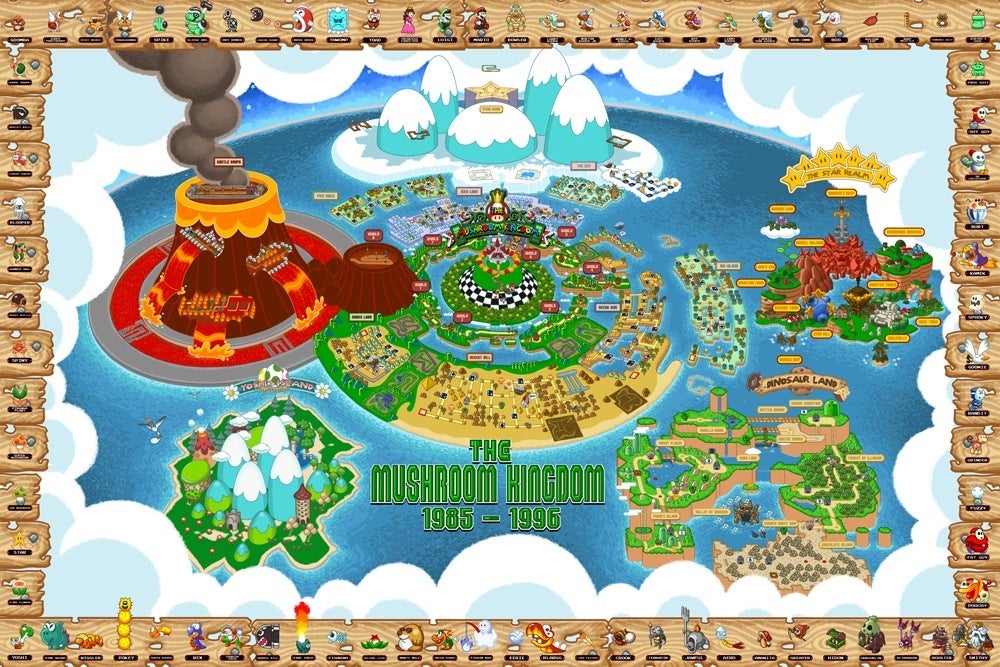 Artist/cartoonist Bill Mudron created this ultimate map (larger image here) that ties together the various properties (including Mario Kart!) of Mario's Mushroom Kingdom. From Murdon's site:
Representing the NES and SNES eras of the Mushroom Kingdom (encompassing Super Mario Bros. 1 & 3, Super Mario World, Yoshi's Island, Super Mario RPG, and Super Mario Kart), this map tries to make sense of the evolving landscape of Princess Toadstool's kingdom.
You can pre-order a 24 x 36-inch print of this map here. See below for more bits from this fantastic creation.
[vb_gallery id=418946]