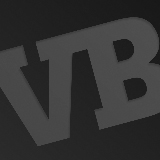 If you follow VentureBeat but don't regularly check our GamesBeat site, here's a list of the best games stories we ran over the last seven days that you may have missed.
This week in news: Polytron admits to bugs found in Fez, Kickstarter is on track to triple their earnings this year, and THQ reports its revenue is slightly higher than expected.
You will also find reviews of Trials: Evolution and Skullgirls.
Other GamesBeat stories included:
---
From VentureBeat
Gaming is in its golden age, and big and small players alike are maneuvering like kings and queens in A Game of Thrones. Register now for our GamesBeat 2015 event, Oct. 12-Oct.13, where we'll explore strategies in the new world of gaming.
---
The DeanBeat: GamesBeat 2012 to focus on crossover strategies
Diablo III open beta weekend begins today
Awesome art: Disney princesses reimagined in Final Fantasy X-2′s dresspheres (gallery)
Blade Games World brings 3D game creation to everyone with Jumala
BBC to publish games with 6waves as the Brits invade Facebook
Prey 2: Not canceled, just delayed
Update: Sony confirms God of War: Ascension (with video)
Tim Schafer shares 5 tips to Kickstarter success
Temple Run sprints past 10 million downloads for Android
Zynga adds new social features to Draw Something, raises streak cap to 999
Sci-fi author sues Ubisoft over alleged Assassin's Creed copyright infringement
Trials Evolution hits the throttle and never lets up (review)
XEOPlay's beautiful iOS game Tilt World strives to make a real-world impact
Rock Band Blitz developer discusses dropping the plastic instruments
Beating Ocarina of Time in under 25 minutes and other crazy speed runs
Zynga's got $1.8 billion in cash and is aggressively looking for the next OMGPOP
Electronic Arts announces Crysis 3 for Spring 2013 along with preorder packs
Skullgirls revisits the Golden Age of fighting games and animation (review)
How Fez's first-day sales compare to Braid, Limbo, and other XBLA hits
Polytron acknowledges "pretty serious" bugs in Fez
Stories that also appeared on VentureBeat:
Author David Kushner tells the inside tale on Grand Theft Auto and the video game violence wars (interview)
Bicycle card game owner to launch Zeniz mobile social casino games platform (exclusive)
Can minors buy Facebook Credits? Parents demand refund in class action suit
Kickstarter funding explodes, on pace to triple this year to around $300M
With Xbox 360 sales slowing down, Windows Phone desperately needs to succeed
World Golf Tour, now simply WGT, launches Major League Baseball game on Facebook (exclusive)
Bluega takes web-based HTML5 touchscreen interface across platforms
THQ reports revenue to be significantly higher than expected
Aeria Games gets strategic investment from Sony division
Behind the scenes of how Bethesda marketed giant fantasy hit Skyrim
Finally shipping: The $35 Raspberry Pi computer that can play Quake 3 Arena
Social mobile game maker Zattikka goes public on London Stock Exchange