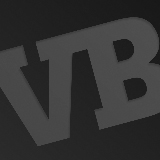 Apple had another humongous quarter in Q2 buoyed by the sale of the new iPad, with results that once again beat high Wall Street expectations. Apple earned a record profit of $11.6 billion on revenue of $39.2 billion and sold 11.8 million iPads.
The company followed an already strong Q1, which also beat expectations. In that quarter, the company sold a record 37 million iPhone units with revenue of $46.33 billion.
Here's a brief look at Apple's big Q2 numbers:
Revenue: $39.2 billion, compared to $24.7 billion in the year-ago quarter
Net income: $11.6 billion, compared to $6.0 billion in the year-ago quarter
---
Sponsored by VB
Join us at GrowthBeat where thought leaders from the biggest brands will share winning growth strategies on August 17-18 in San Francisco. Sign up now!
---
Earnings per diluted share: $12.30 per share, compared to $6.40 per share in the year-ago quarter
Cash reserves: $110 billion, up from $81.5 billion six months ago
iPhone sales: 35.1 million units, an 88 percent growth over the year-ago quarter
iPad sales: 11.8 million units, a 151 percent growth over the year-ago quarter
Mac sales: 4 million units, a 7 percent growth over the year-ago quarter
iPod sales: 7.7 million units, a 15 percent decline from the year-ago quarter
iCloud customers: 125 million
Apple store revenues: $4.4 billion, up 38 percent from last year
Apple with money photo: Serg64/Shutterstock