Backgrounded: Weird video game details you never noticed (part 2)
This post has been edited by the GamesBeat staff. Opinions by GamesBeat community writers do not necessarily reflect those of the staff.
Classic 2D games offer players heaps of action. But sometimes, the backgrounds are crammed with as much exciting stuff as the foreground. Check out 12 interesting details that range from cool to WTF.
---
Metal Slug 3: During the underwater section of the first stage, Marco and friends encounter four enormous eels. Did you know they're all girls and each of them has a name?


Linda is the pretty one.
---
Crack Down (arcade): These kiddie drawings seem really out of place in a game about shooting people and bombing buildings. Did we just implode a nursery?
---
Art of Fighting: Brawlers like to unwind at Mac's Bar after beating each other senseless, but what kind of sick drunk writes "brains" on a wall? A cannibal drunk, that's who.
---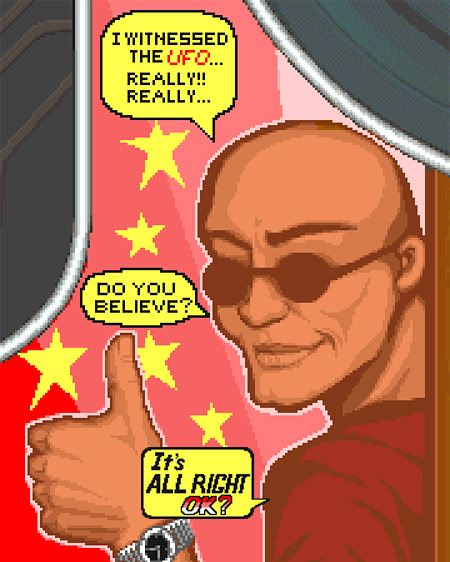 Irritating Maze: If a guy with Ozzy Osbourne shades and a Casio watch tells me he saw a UFO, I totally believe him. It's ALL RIGHT OK?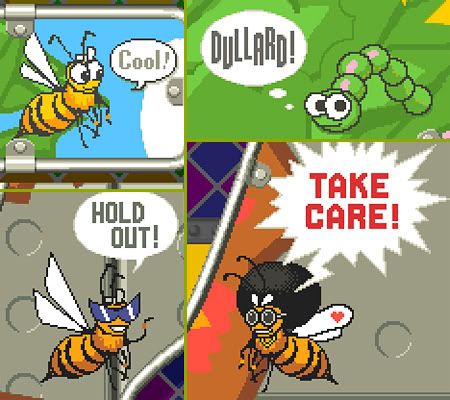 The second stage of this unusual game is packed with talking bugs. Who are you calling a dullard, you worm?
---
World Heroes 2: J. Max, the linebacker from hell, looks tough and acts mean, but apparently he likes to read Antoine de Saint-Exupéry's The Little Prince in his spare time.
---
Voltage Fighter: Does this creepy guy in a straw hat look familiar? I won't spoil it for you, but keep in mind this fighting game has the word "voltage" in its title.
---
Art of Fighting 2: Ryu Sakazaki proves that Ryu/Ken knockoffs can be total bad-asses, too. The man destroys tin drums with his bare hands and feet for fun.
---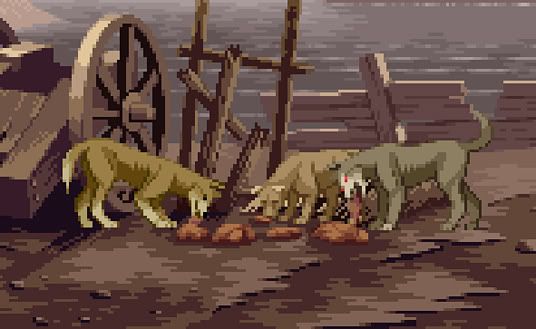 The Last Blade 2: The cloudy battlefield stage in SNK's fighter has a bunch of dogs eating…shit? Some may argue that it could be chicken, but then why is the pup on the far right puking? I call this scene "3 Cubs 1 Turd."
---
Haunted Castle: By the time Simon Belmont reaches the end of stage 5, mad scientist Victor Frankenstein is already dead. One would assume the creature murdered him, but it's chained to the wall. So, who killed the doctor?
---
Marvel Super Heroes: I'm no bear expert and don't know if polar bears hang out on log bridges, but I'd be more concerned about that bloodthirsty eagle.
---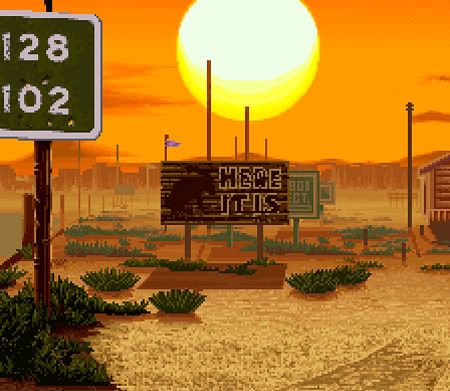 Art of Fighting 3: The Path of the Warrior: A sign next to a gas station reads "here it is" and has a silhouette of a squatting bull. Here what is? Bullshit.
---
Click here for more bizarre background oddities.