ROUNDTABLE'D! Game characters' Kickstarter projects!
This post has been edited by the GamesBeat staff. Opinions by GamesBeat community writers do not necessarily reflect those of the staff.
Once again, it's time to accept intellectual charity from the big-time money minds!
I once claimed something like Kickstarter would be a good idea for game funding, but clinically insane people took me seriously. Then genius developer Double Fine really lit the fuse by crowd sourcing an as-yet-undisclosed adventure game, asking for a measly $400,000 and raking in $3,336,371 from 87,142 donors. Excepting the chump who pledged a single dollar, that's some serious moolah. Soon after, Wasteland 2, a sequel to the classic RPG (and Fallout-inspiring) Wasteland, fell just short of $3 million…only making three times its $900,000 goal. Losers.
So now, everybody's jumped on the Kickstarting bandwagon to get their dream project off the ground sans stingy publishers. Why should our panel of experts be any different? Answer: They shouldn't!
---
"Fund my next murder spree on false gods! Donate $50, and receive a slain minion's finger! $100, and you shall get an entire arm! Pledge $1000, and I will come to your home and kill you myself!"
- Kratos, God of War: Ascension
"Thanks, but I don't need Kickstarter. Beyond Good and Evil 2 already has a dedicated team of three part-timers hard at work. Look for it in Fall 2029!"
- Jade, Beyond Good and Evil
"I'd like to purchase an artificial heart so I can experience human feelings…mainly blind rage and bloodlust. Oh, how I dream of experiencing a true psychotic break. Are they as wonderful as everyone says?"
- HK-47, Star Wars: Knights of the Old Republic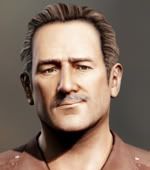 "The real beauty of this Kickstarter thing is it saves on the armed robbery. So, tell you what…you folks give me a few mil, and I'll go live happily ever after for ya. Win-win."
- Victor Sullivan, Uncharted 3: Drake's Deception
"I thank tiny Americans for all the bullet they will buy me. It is dream of mine to open tiny kosher deli in Vladivostok, but shooting big gun while laughing is very close second."
- The Heavy, Team Fortress 2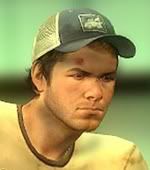 "One time, my buddy Keith started one'a those Kickstarters to fund the restoration of his '68 Mustang convertible. And it worked! We got five times our target amount! Now, it's a little-known fact, but the primary requirement for any serious automotive repair is a proportional quantity of really cheap beer, so we budgeted for that. Well, by the time the stomach pump got $350,000 worth of Natty Light out of Keith's belly, his brain sorta lost track of what a car is…."
- Ellis, Left 4 Dead 2
"Oh, thank you for all your help. I'm trying to build a hermetically sealed boudoir for myself and Shepard. I plan to keep it simple, but he wants to include something called a 'stripper pole.' I don't know…considering his dance moves, I think he'd look pretty silly on it."
- Tali'Zorah nar Rayya, Mass Effect 3
"I've been eating these stupid dots for almost 30 years. They taste like raw Aspirin dipped in skunk juice. I want real food! Gimmie a maze with fudge, or caviar, or Beef Wellington. Anything guaranteed to give me gout inside of three weeks!"
- Pac-Man, Pac-Man
"For the low-low Kickstarter goal of $4 million, I'll build the happiest place on Earth: Smutopia! You don't have to be young to love Smutopia…you only have to be young at heart."
Isaac Clark, Dead Space 2
"Thank you for your cooperation. We'll immediately put these funds towards staffing up for L.A. Noire 2, buying new stainless-steel slave collars for the programmers, and turning a stack of motivational art posters into environmentally sustainable whips for middle management."
- Cole Phelps, L.A. Noire