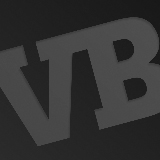 If you follow VentureBeat but don't regularly check our GamesBeat site, here's a list of the best games stories we ran over the last seven days that you may have missed.
This week in news: Digital downloads for full retail games coming to 3Ds and Wii U, Resident Evil creator Shinji Mikami working on a new survival horror game codenamed "Zwei", Valve reveals inventive Defense of the Ancients 2 pricing, and Nintendo posts its first fiscal year loss.
---
From VentureBeat
Got B2B problems? We've got the lead generation secret sauce. This free exec roundtable offers premium help from the best minds in lead gen.
---
You'll also find a review for Bloodforge and previews for PlayStation All-Star Battle Royale, Dishonored, and Crysis 3.
Other GamesBeat stories included:
The DeanBeat: Follow the people. Follow the money. Into casino games.
Leaked Rayman Legends trailer shows NFC tech in action on Wii U (gallery)
PlayStation All-Star Battle Royale: Really, though? (preview)
Nintendo CEO Iwata: No Wii U pricing at E3; digital downloads coming to 3DS and Wii U
Draw Something now on the Kindle Fire
Star Wars: The Old Republic launches in 38 additional countries
World's tiniest Star Wars arcade cabinet is fully operational
How Dishonored's artists created an oppressive, Victorian, steampunk world from scratch
Bethesda's Arkane shoots for an original action game with Dishonored (preview)
Breaking down Conquest Domination in Battlefield 3: Close Quarters' Donya Fortress (preview)
How gaming's biggest blockbusters affect monthly sales (infographic)
Cryptic Studios hacked in December 2010; attack only "just" discovered
Resident Evil creator working on new survival-horror game codenamed "Zwei"
X-rays of game controllers reveal ghostly circuitry
Xbox 360-quality graphics could come to mobile devices by 2014
Bloodforge brings a good, gory romp to Xbox Live Arcade (review)
Crysis 3 first look: Bullets, bows, and the Big Apple (preview)
Free-to-play games on Xbox 360? It could happen sooner than you think
The four lessons other developers can learn from the Valve employee handbook
Max Payne 3′s massive 35GB install vs. other big games
Supposed list of Call of Duty: Black Ops 2 multiplayer details leaked
Ben Sawyer on how Games for Health will lead to "human joysticks" (interview)
The Fez soundtrack's hidden images and how they got there
Stories that also appeared on VentureBeat:
Google Zerg rush attacks your search results with this fun Starcraft-inspired easter egg
Non-gamers, here's why you should care about games
Big Fish Games CEO hands reins back to founder Paul Thelen
Casino games surpass farm games as the darlings of social networks
Nexon to publish A Bit Lucky's Lucky Space in South Korea (exclusive)
Two Angry Birds leaders leave the nest to start Boomlagoon (exclusive)
Zynga earnings call: three key wins in mobile, social and diversification
Zynga beats Q1 earnings estimates
EA stock spikes on rumor that Nexon will buy it (not likely)
Smith & Tinker revives Nanovor with mobile app (exclusive)
Nintendo posts fiscal year loss and expects to return to profitability
Arrggh: KingsIsle Entertainment unveils Pirate101 online game
YouWeb and StartEngine incubators to hold Double Demo Day for 20 startups
Japan's DeNA signs up Kabam and Nimblebit
PixyKids launches 3D-animated characters for kids social network
Report: Amazon pulling ahead of iTunes in average revenue per user
Real online gambling and social network casino games are on a collision course
Valve's new pricing will charge players based on how much of a jerk they are
AMD takes a swing at Intel and Nvidia with new mobile graphics chips