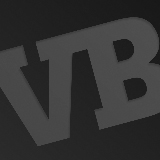 As it seeks to diversify its game portfolio and revenues, Zynga announced today it has begun promoting the games of third-party platform partners.
Zynga announced in March that it would start publishing games made by outside developers. The first game to be promoted is Row Sham Bow's Woodland Heroes game on Facebook. The idea is to generate more users for the developers by cross-promoting their games across Zynga's network, which has has
Rob Dyer, head of platform partners at Zynga, said the company has begun testing an important part of the Zynga Platform for its partners.
---
From VentureBeat
Get faster turnaround on creative, more testing, smarter improvements and better results. Learn how to apply agile marketing to your team at VB's Agile Marketing Roadshow in SF.
---
"We've begun adding Woodland Heroes to select Zynga games via our zBar, the bar that sits above Zynga games on Facebook and promotes other games in our network," Dyer said. "Row Sham Bow's also added Zynga's zBar across the top of Woodland Heroes to help its players discover even more games."
The program is still in beta testing. Zynga's other partners include MobScience, Rebellion, Sava, and Konami.
"We intend to drive traffic and test promotions in ways that ensure the best experience for players and our partners," Dyer said. "It's also an area we're continuing to work with our partners to refine. Driving players to try out new social games is one thing, but the trick is making sure they stick around; that's where some of our upcoming tools to increase social engagement come in."
Dyer added, "This also marks just the start of traffic and revenue generating tools that we're implementing for Zynga Platform partners. We'll soon roll out more promotions across our network for some of our other early partners, so stay tuned."