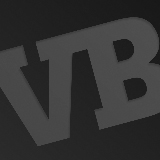 Microsoft is making a major expansion to its Research arm with the opening of a New York City lab.
With the move, Microsoft aims to tap into the fledging tech ecosystem of the city, one that is home to both a growing start-up scene and an established academic community. The lab will join Microsoft Research's twelve global locations, which span seven countries.
The news comes the acquisition of fourteen former Yahoo! researchers who will head up the new operation. Three of the higher profile hires include Duncan Watts, David Pennock, John Langford, all of whom are leaders in their respective fields.
---
From VentureBeat
Get faster turnaround on creative, more testing, smarter improvements and better results. Learn how to apply agile marketing to your team at VB's Agile Marketing Roadshow in SF.
---
Pennock, who specializes in algorithmic economics, will act as assistant managing director for the new lab alongside Microsoft researcher Jennifer Chayes, who will continue to direct Microsoft Research New England (pictured above).
In their new jobs at Microsoft Research, the team will focus on, broadly, taking data sources from the Web and applying them social sciences, and, potentially, actual Microsoft products. The Manhattan location should not be overlooked: The new lab gives Microsoft a viable connection to the academic institutions of NYC, not to mention the growing tech and startup ecosystems.
This is something the researchers stress as vital.
"My ambition for the New York City lab is that it will become a leading center, if not the leading center, for computational and experimental social science," Watts said in a press release. "Leveraging the intellectual capital of the New York City academic community, the tremendous data assets of Microsoft and Microsoft's partners, and the rapidly growing local tech scene."