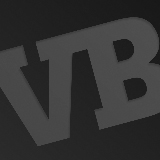 If you follow VentureBeat but don't regularly check our GamesBeat site, here's a list of the best games stories we ran over the last seven days that you may have missed.
This was a crazy week for major game announcements. Activison officially revealed Call of Duty: Black Ops II on Tuesday, and GamesBeat has an amazing amount of coverage for it. Bethesda teased the first DLC for The Elder Scrolls V: Skyrim and announced The Elder Scrolls Online.
---
From VentureBeat
Gaming is in its golden age, and big and small players alike are maneuvering like kings and queens in A Game of Thrones. Register now for our GamesBeat 2015 event, Oct. 12-Oct.13, where we'll explore strategies in the new world of gaming.
---
You'll also find reviews for The Walking Dead: A New Day, Fable Heroes, and Naval War: Arctic Circle.
Other GamesBeat stories included:
The DeanBeat: Don't ya wish these fantasy game consoles were coming?
PAX Prime 2012 sells out in record time
Museum presses save button on gaming history (interview)
Activision Blizzard's quarterly earnings report predicted to shine come Wednesday
PAX Prime 2012 sells out in record time
Qualcomm to sponsor a marathon gaming session at E3
Saints Row: The Third – Enter The Dominatrix adds "freaking super powers"
The Elder Scrolls Online is a real project, Bethesda announces
Maingear debuts PC with Nvidia's GeForce GTX 690, the world's fastest graphics card
3 of gaming's most elaborate inside jokes
Draw Something loses 3 million players in a single month
Pre-Mortem: King's Bounty WotN project lead discusses deadly lady companions (exclusive)
Microsoft and Motorola patent dispute threatens Xbox 360 sales in Germany
The Art of XCOM: Enemy Unknown — Firaxis' second developer diary emphasizes terror
Creating the sounds of future wars in the Call of Duty: Black Ops II audio lab
How Treyarch created realistic human faces in Call of Duty: Black Ops II
It's not the same old 3D graphics in Call of Duty: Black Ops II
Treyarch unveils Call of Duty: Black Ops II, also known as Attack of the Drones
Treyarch's Mark Lamia explains taking risks with the design of Call of Duty: Black Ops II (interview)
Persona 4 Arena has a tutorial video like every fighting game should
The best-selling basketball video games/series of all time (infographic)
Rockstar Games reveals Max Payne 3 DLC plans
Bethesda announces first downloadable content for Skyrim, "Dawnguard"
Being really good at League of Legends could pay millions
Gree releases its first Android U.S. mobile social title, Dino Life
BioWare: Old Republic server transfers in early summer
Smash, grab, and steal from your friends in Fable Heroes (review)
Uncharted designer Richard Lemarchand leaves Naughty Dog after eight year run
Naval War: Arctic Circle gives fun the cold shoulder (review)
The best Wii games you didn't play, handpicked by industry pros
5 good reasons games are not art
Assassin's Creed fans pummel author who claims Ubisoft stole from him
The Walking Dead: A New Day is intense, zombie-filled fun for the point-and-click crowd (review)
Stories that all appeared on VentureBeat:
Call of Duty buzz grows 4X after Black Ops II unveiling
EA's quarterly earnings report will be a must-read on Monday
Replay Games raises more than $600K on Kickstarter for Leisure Suit Larry game
CrowdStar raises $11.5M for mobile games but will lay off Facebook developers
Game over, Sony? Microsoft said to be working on $99 Xbox 360 + Kinect bundle with subscription
The biggest revelations about Call of Duty: Black Ops II (spoilers)
Treyarch unveils Call of Duty: Black Ops II, also known as Attack of the Drones
Treyarch's Mark Lamia explains taking risks with the design of Call of Duty: Black Ops II (interview)
OpenFeint founder Jason Citron unveils new post-PC social game company
Gree acquires mobile game maker Funzio for $210M
First trailer released for Call of Duty: Black Ops II
Zynga starts promoting third-party partner social games
Oprah wants you to say thank you by playing her game
Know thine enemy? Hacker George "Geohot" Hotz met with Sony engineers
PlaySay gamifies language learning with speech recognition app
Tween girls doubled their game usage in the past year
After insane development cycle, online game TERA finally poised for launch
YogiPlay unveils learning app service for children (exclusive)
GamesBeat 2012 panel will feature Kickstarter crowdfunding lessons
Crowdstar teams up with Gree for social mobile games
Live-action Halo 4 web series to debut this fall
Angry Birds Space hits 50M downloads in 35 days
Free Realms turns three years old with more than 20 million players (exclusive)
PopCap opens the product licensing floodgates for the first time
Nintendo ends its apathy toward online-services
Shadowrun Returns raises $1.8M in Kickstarter campaign
Nvidia launches $999 graphics card with the world's fastest gaming performance