Bitmob Wants You: The Backlog collection
This post has been edited by the GamesBeat staff. Opinions by GamesBeat community writers do not necessarily reflect those of the staff.
Well…I think that went better for you than it did for me.
Despite my vow to return to Deus Ex: Human Revolution, I didn't make much progress. You guys, on the other hand, responded in force to our Bitmob Wants You challenge to tackle your backlog. And you covered a wide range of games, too: current-gen classics like Fallout 3, indie games like SpaceChem, and retro legends like Castlevania: Symphony of the Night.
Without further ado, then, I present the Backlog collection. Enjoy! (And if I missed one of your entries, let me know in the comments, and I'll add you in.)
---
My 3.5-year journey through Fallout 3
By Giancarlo Valdes
Giancarlo's got a bit of a problem. His meticulous nature won't let him leave any stone unturned…but Fallout 3 has way too many stones. But he says his effort to push through to the end has been "therapeutic." I totally understand that feeling.
Getting to the end of an Eternal Sonata
By Daniel Castro
Daniel uses the Chopin-flavored Japanese role-playing game Eternal Sonata as an object lesson in the ongoing debate between Eastern and Western design influences. He also examines how a game that does so many new things comes off feeling so "traditional."
Read on for much more.
SpaceChem: A rewarding slog
By Callum Rakestraw
"SpaceChem hooks its players through one very simple conceit: building your own solution," Callum writes. He says this forces gamers to figure out SpaceChem's mechanics to find the most elegant answer. I'm curious about this game now!
Backlog Tweetbook Q&A: Why do you love Borderlands?
By Tristan Damen
Tristan took a page out of my book, asking his Twitter and Facebook friends about Gearbox's trigger-happy multiplayer shooter. He got an interesting mix of responses. Are you a Borderlands fan? (I am.)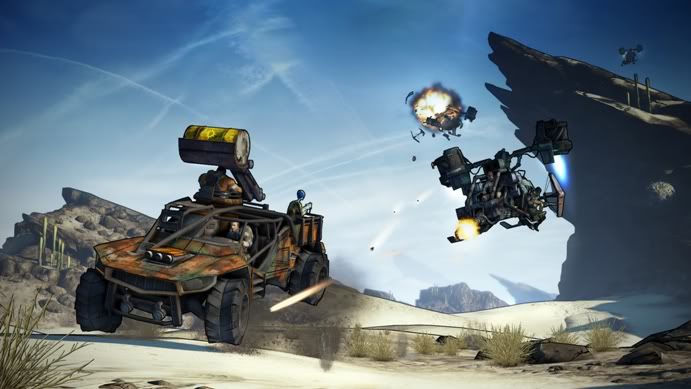 Attacking the backlog: Returning to Far Cry 2
By Raymond Williams
Raymond describes the unique emergent gameplay that Far Cry 2 affords. But he also says you have to give the game time to get started, and that's why he didn't get into it at first. I have a copy of Far Cry 2 sitting in shrinkwrap on my shelf, too. I'll have to check it out.
Bitmob backlog: Castlevania: Symphony of the Night
By Daniel Sims
Daniel's actually more familiar with the Castlevania entries on GameBoy Advance than this earlier title, so playing Symphony of the Night gave him an interesting perspective on how the series has changed (or not). He calls it "the pinnacle of a design formula." Well put, dude.
Backlogs and guilty pleasures
By Mark Purcell
Mark didn't play Modern Warfare 3 right away, but he finally found time to dive into the single-player campaign. "Sometimes," he writes, "we tend to forget that video games are meant to be enjoyed, and sometimes a guy just wants to blow up tanks."
Xenogears still stuns with bizarre narrative
By Jonathan Oyama
This one just hit the front page today, but it's a good one. I've never been able to get through it all myself, but Jonathan's description of its unique story makes me want to fire it back up. Maybe I'll put it on my PSP for bedtime play…if I don't fall asleep during the cut-scenes.
Max Payne: The Ninja Gaiden of third-person shooters
By Alec Gluesing
Seems like a strange comparison to make, but Alec makes it work. He writes: "Max Payne is a game that will force you to master the art of flying by the seat of your pants while navigating through (and contributing to) a total shitstorm of hot lead." My other favorite line of the article: "My quicksave key deserves a Purple Heart." Awesome.
How the Metal Gear Solid HD Collection let me give peace a chance
By Casey Scheld
Casey failed to finish Metal Gear Solid: Peace Walker in its PSP incarnation, but as part of a larger collection on PS3, he was able to play it in a style more to his liking. "This PS3 re-release helps to fully unleash developer Hideo Kojima's original vision," he writes.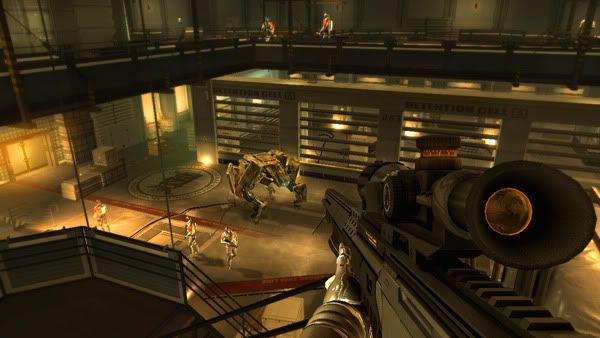 Last year's games I said 'F*** it' to
By Stan Rezaee
Stan lists three games that he just didn't have time for last year: Deus Ex: Human Revolution, Dead Island, and Battlefield 3. He examines each one in turn…and comes to the conclusion that he was mostly right to skip them at the time.
Deus Ex: A decade-old backlog
By Sam Brougher
Sam went back to the original Deus Ex, a game he's been struggling to finish for years. He writes: "So, how does Deus Ex hold up after more than a decade for someone unhindered by nostalgia? Not well."
The uncertainty of chewing your way through a backlog
By Sandy Morley
When are you "finished" with a game? Sandy looks at this concept through the lens of a couple of games he spent a lot of time on: Fable 2 and Oblivion. At what point did he consider those titles "completed?"